Learning / PK-12
Wonderful College Prep Academy
Delano, California
The Wonderful Company
Awards
2020 Citation Award, AIA Los Angeles
The Wonderful College Prep Academy is a 200,000 square-foot, K-12 public charter school on a 14-acre campus in Delano, California. The overall campus is part of a larger reinvestment campaign waged by the Owner to revitalize the once vibrant Central Valley institutions, infrastructure, and most importantly, schools and education. The charter school is a one-of-a-kind, flagship initiative that integrates STEM curriculum and 21st century-learning to prepare its students academically for college and create a new model for inter-disciplinary curriculum. A big part of its inter-disciplinary educational goal is to broadcast the importance of nutritional awareness and teach health and wellness for both the students and the community.
The campus is organized around three main academic quadrants that define campus boundaries. The administration and main entry are situated front and center off Veneto Street, and shared activities such as dining and the multi-purpose room are located between the administration and the larger athletic field. The center of the campus "opens up" along its north-south promenade which contains programming and activities that operate and transition between academic learning and the greater campus life. Activities such as music, drama, painting, making, exercise and play provide opportunities for different modalities of learning and add enrichment to the educational experience.
Organization of academic buildings are conceived as synthesis of unitized classroom blocks that allow for a progression of massing and scale specific to different age groups the buildings serve. The varying configuration of resulting blocks provides a consistent architectural language for the overall campus and its spatial relationship to outdoor spaces.
Related Projects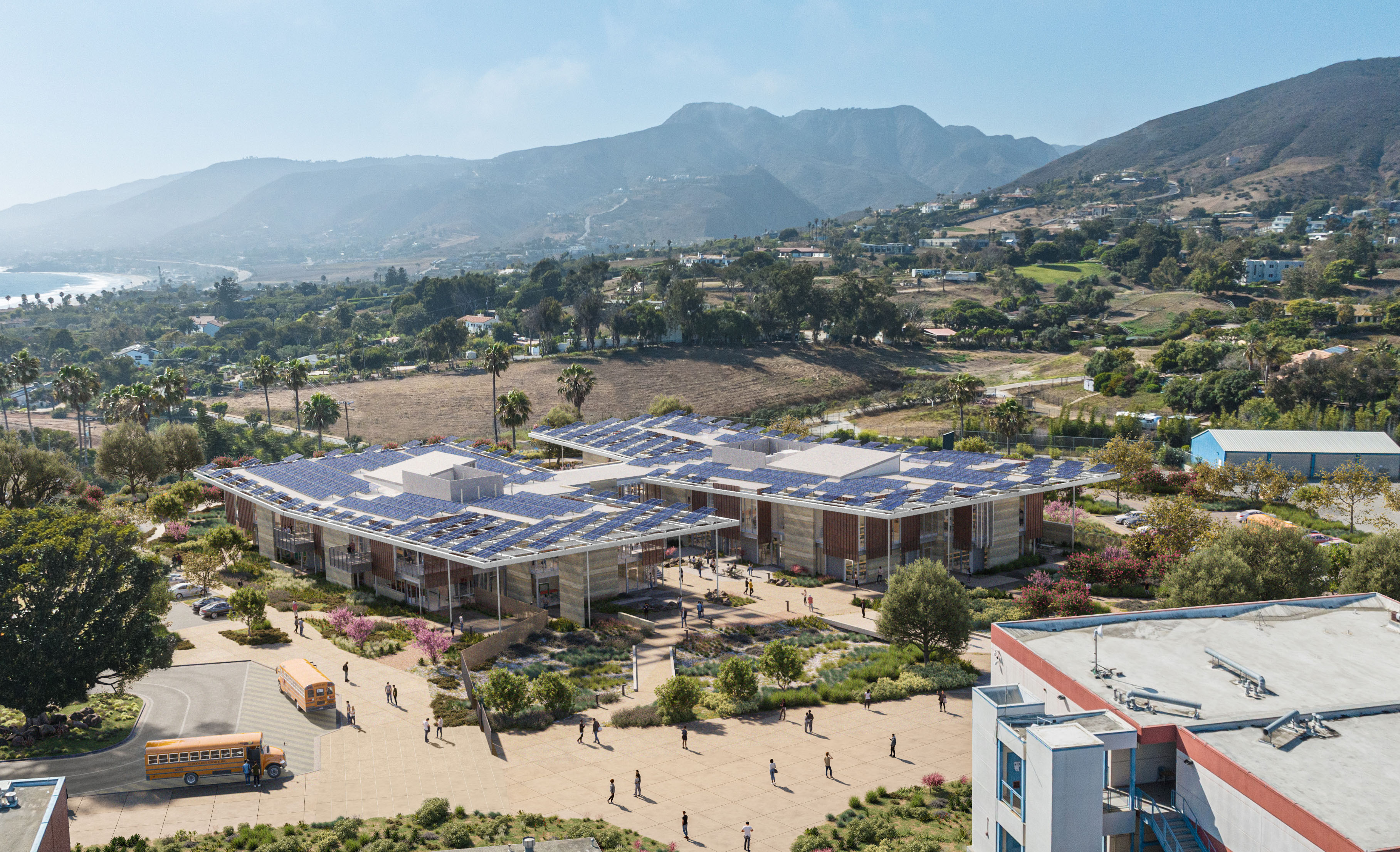 Malibu High School Campus Addition
Santa Monica-Malibu Unified School District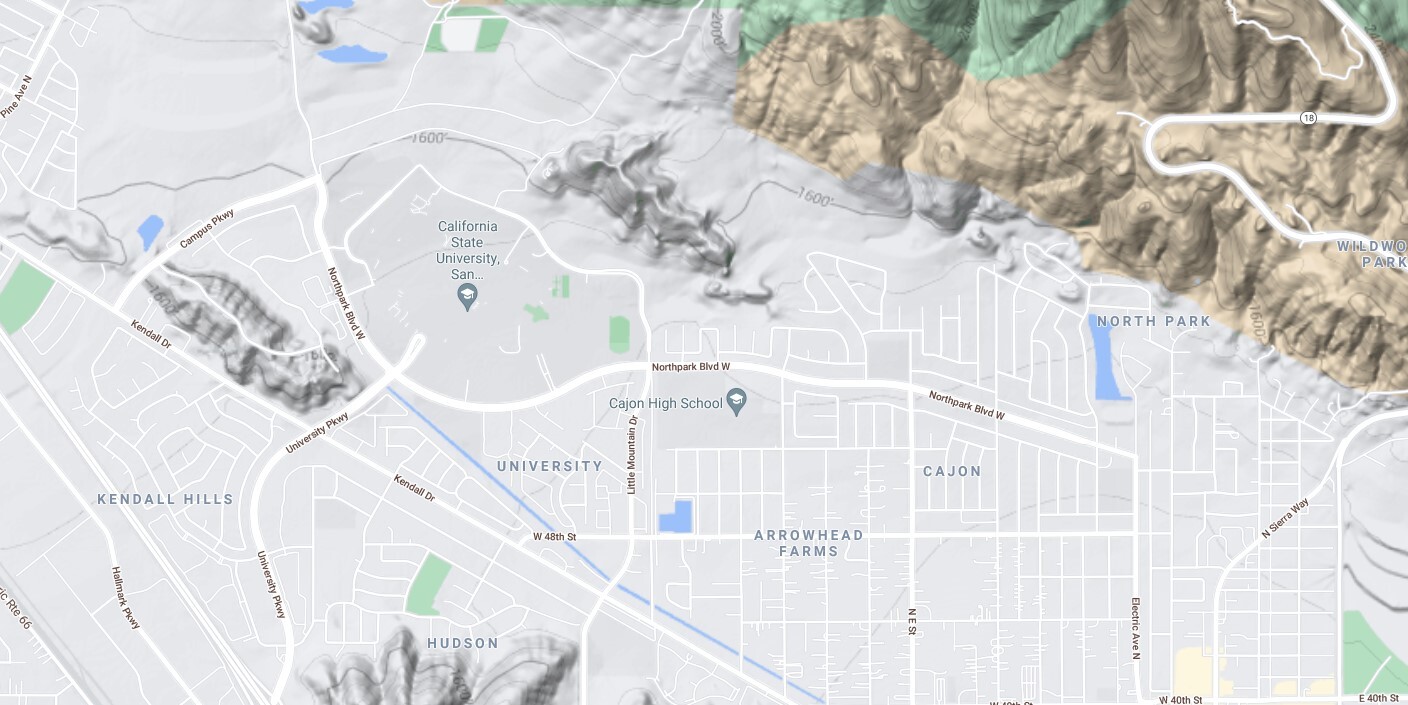 Cajon High School
San Bernardino City Unified School District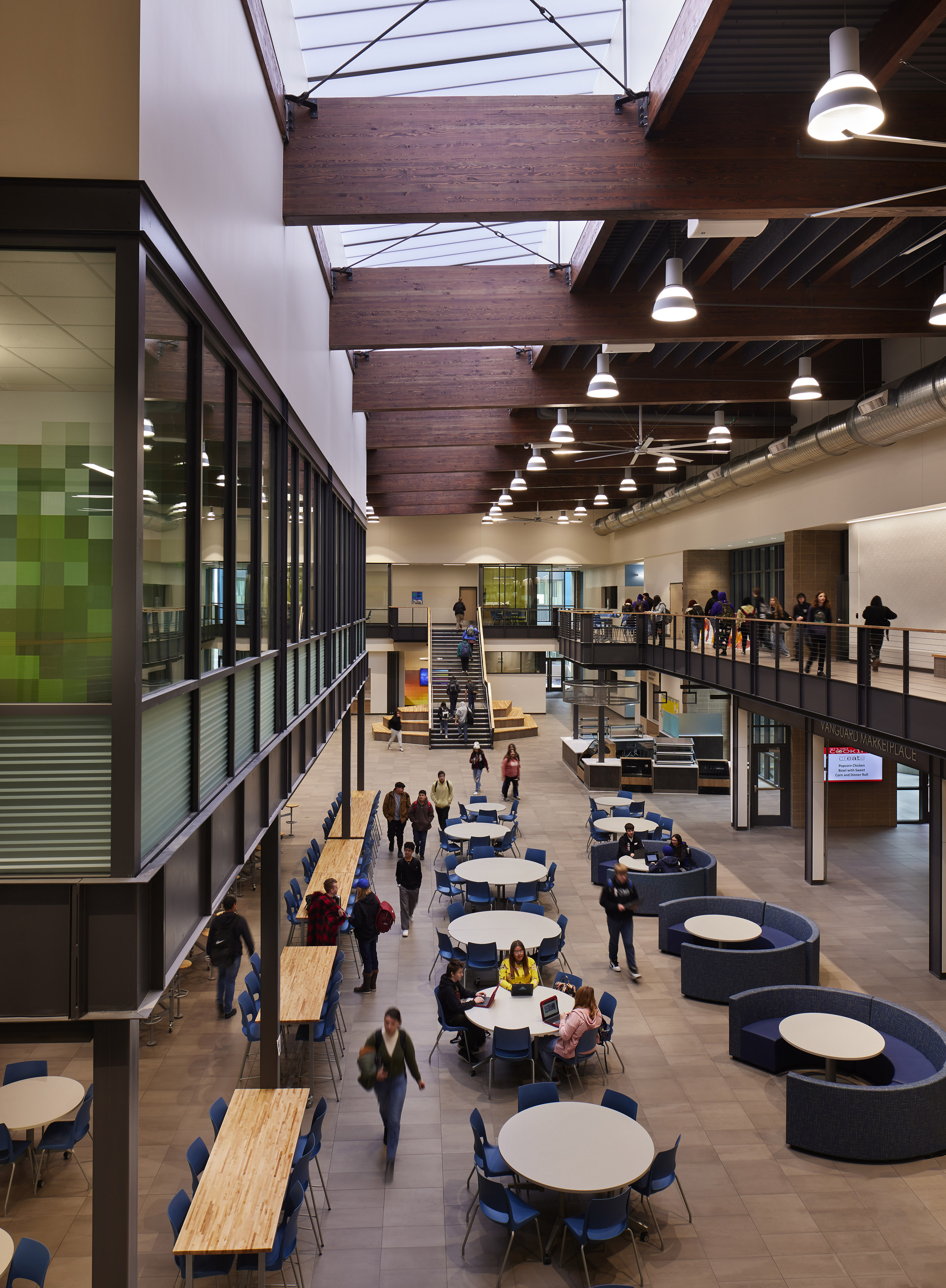 Vanguard High School
Moses Lake School District