Learning / PK-12
Wing Luke Elementary School Replacement
Seattle, Washington
Seattle Public Schools
Awards
2023 Honor Award, AIA Seattle
2023 Citation Award, Learning By Design
2022 Merit Award, AIA Washington Council Civic Design
2022 Best INeducation Award, International Interior Design Association (IIDA) / Pacific Chapter
Located in Seattle's South Beacon Hill neighborhood, Wing Luke Elementary School draws attendance from some of the most diverse communities in the region. Designated as a Bilingual Center School, Wing Luke is home to a richly diverse multicultural experience that celebrates a variety of languages including Somali, Vietnamese, Chinese, Spanish, Cambodian, and Cham. The school was named after Wing Chong Luke, Seattle's first non-white city council member and the first Asian American to hold elected office in the Pacific Northwest. Luke was a passionate advocate for civil rights, and was instrumental in passing Seattle's Open Housing Ordinance. Just like their namesake, themes of diversity and inclusion are at the center of the Wing Luke community.
For some families, walking through the front doors of Wing Luke and interacting with the school community will be their first experience of American civic life. As a result, the site and building are designed to be welcoming and engaging. Upon arriving at the school, visitors are taken from an entry plaza through the main lobby and then to a central courtyard at the heart of the campus. This path emphasizes interconnection, transparency, and belonging. Multi-cultural wayfinding and graphics promote inclusivity, and further strengthen the diverse identity of the school community. 
Inside the building, classrooms are arranged in clusters around an open, flexible learning commons and an enclosed small group collaboration space. This gives teachers the ability to customize their learning environments to meet a variety of student needs, from project-based group work to one-on-one instruction. Additional informal collaboration spaces are distributed throughout the building in the hallway, under the stairs, and in alcoves. These areas provide destinations for the school's Dragon Block, which is a period where students leave their classrooms and gather in smaller groups, organized around aptitude. This practice gives students more individual attention from teachers and equitably promotes skill-building.
Related Projects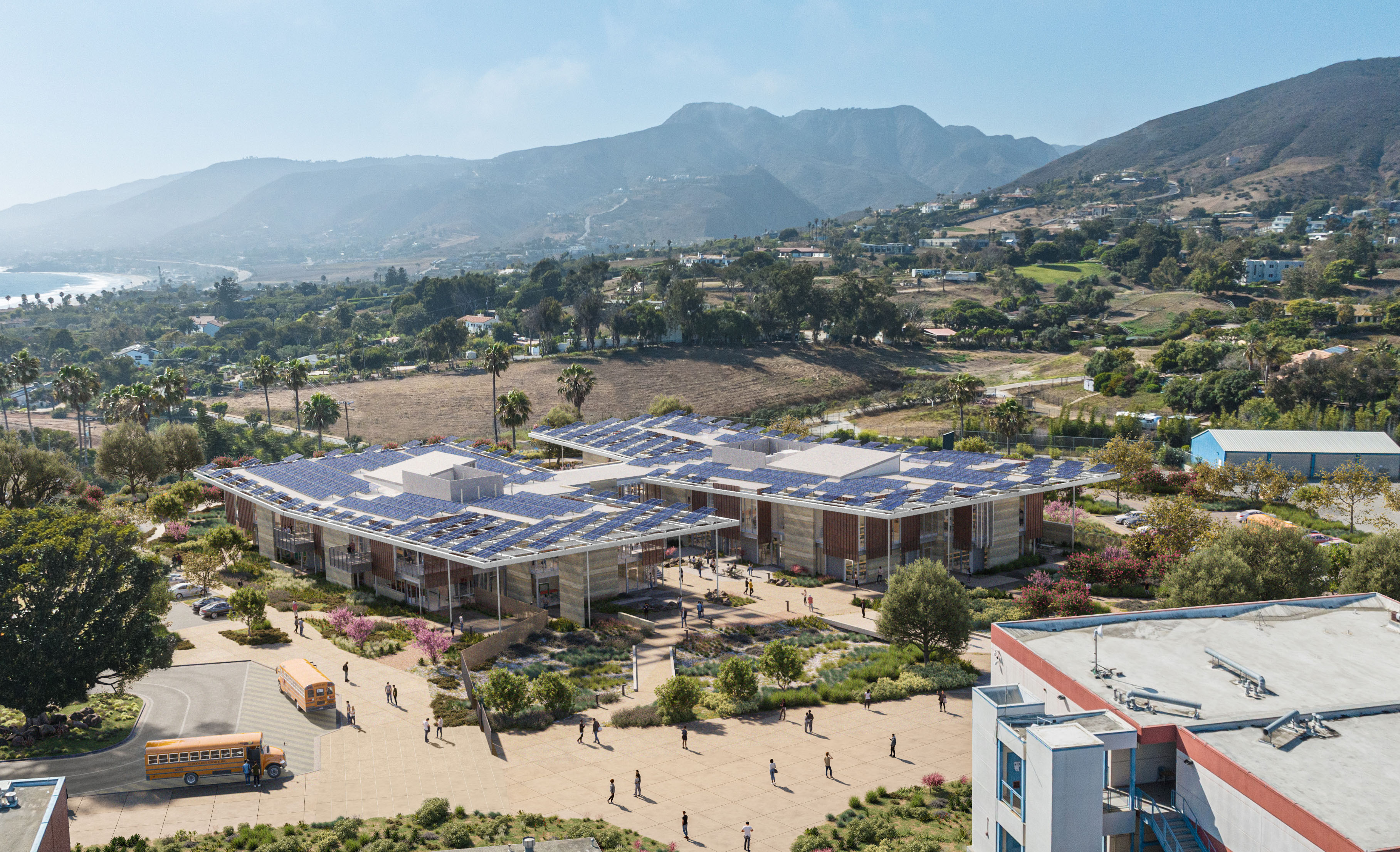 Malibu High School Campus Addition
Santa Monica-Malibu Unified School District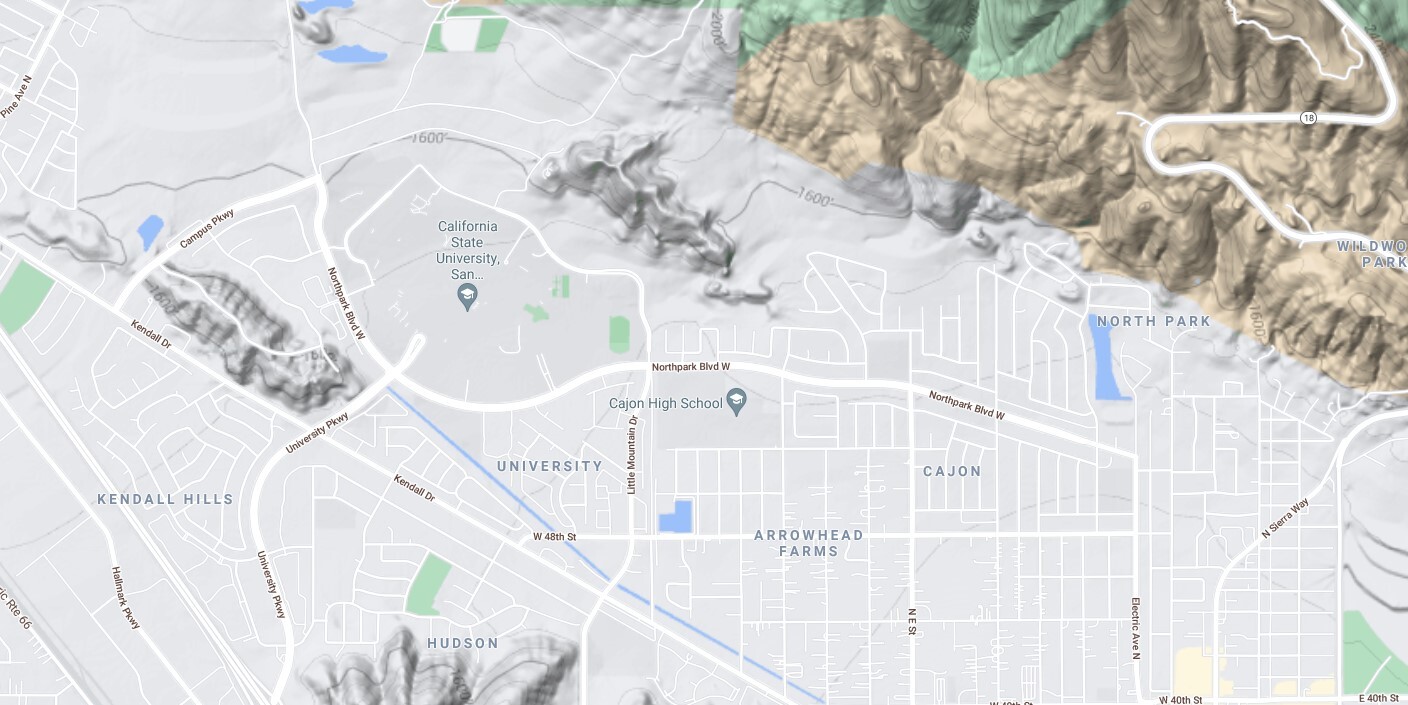 Cajon High School
San Bernardino City Unified School District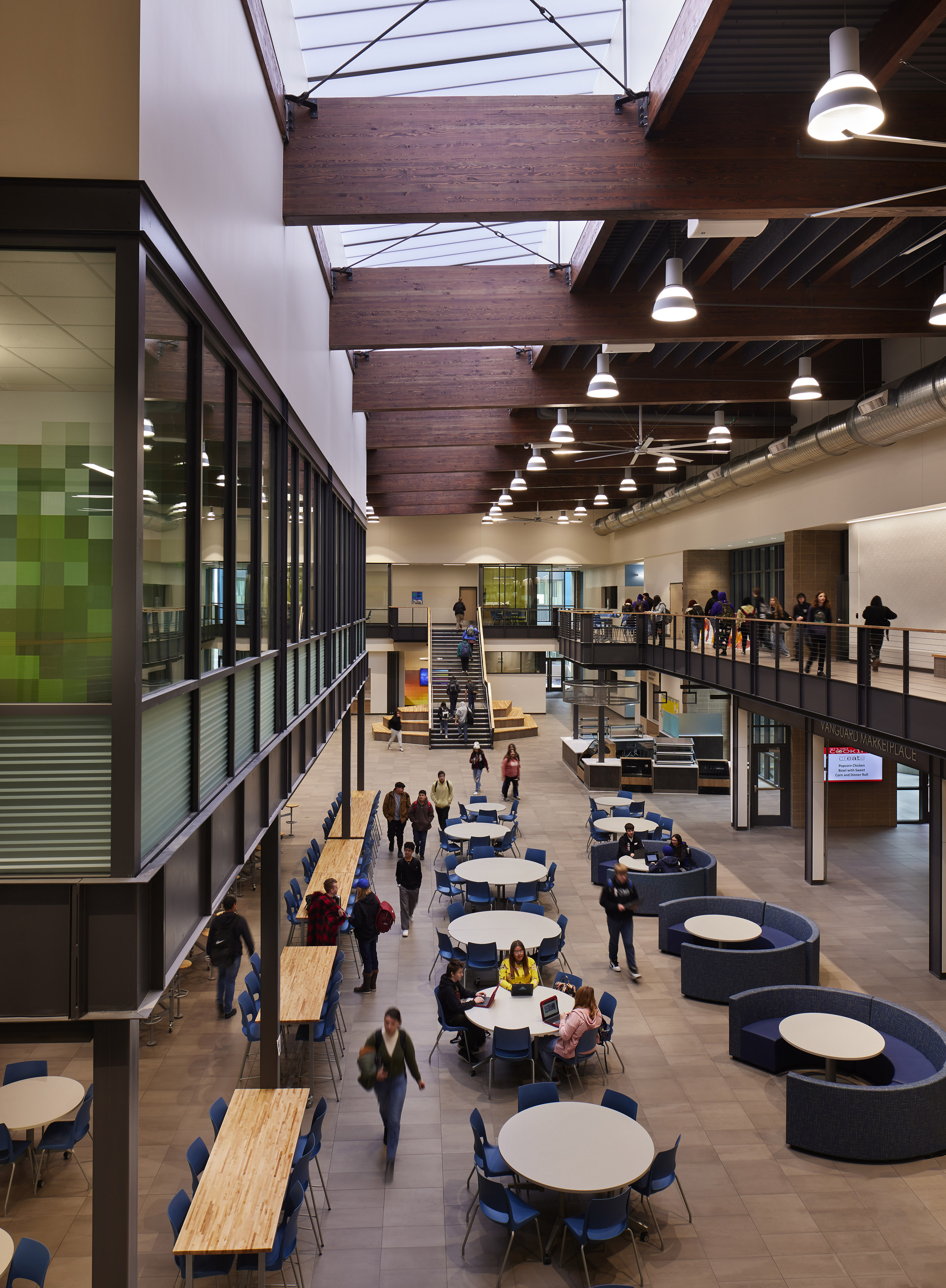 Vanguard High School
Moses Lake School District