Learning / PK-12
Venice High School
Los Angeles, CA
Los Angeles Unified School District
Venice High School is a beloved Los Angeles location with a diverse and robust community, famous cameos in movies like Grease, and an intense focus on the future of learning. Once an aging, clunky and disordered campus, the new design leverages Venice's open culture and temperate climate. A new fluid relationship between indoor and outdoor activities introduces innovative pedagogies and programs with landscape and outdoor spaces treated as an essential part of the campus goals for integrated learning.

The sloped-face concrete block base and long vertical slot windows of the new Science Building echo the weight and rhythms of the campus' historic concrete Public Works Administration Moderne buildings, while housing cutting-edge programs. A horticulture lab and maker space spill out into the Science Court replete with demonstration gardens and raised planter beds for project-based learning.

The Arts and Shop Building houses a variety of hands-on educational spaces including arts, graphic design, print shop, multimedia lab, and auto-lab with yard for projects. The glassy, perched 2nd story bar creates a shady "front porch" for outdoor work at the entry level, providing north light for the arts program within. Activities in the double-height graphics print shop are visible from the windows in the ample 2nd floor corridor equipped with benches for collaboration and gathering between classes.

The Main Quad is the new heart of the campus with a variety of shaded, seating, and planted areas for socializing and assemblies, including the new outdoor stage to showcase school performances. The design also creates a new athletics complex, where dramatic graphic signage and a bold bermed grandstand elevate the high school fields into a full stadium concept. This unique topographical feature punctuates the flat site giving an edge to the academic complex, housing elements for gathering during the school day and providing an opportunity for school spirit before athletic events.
Related Projects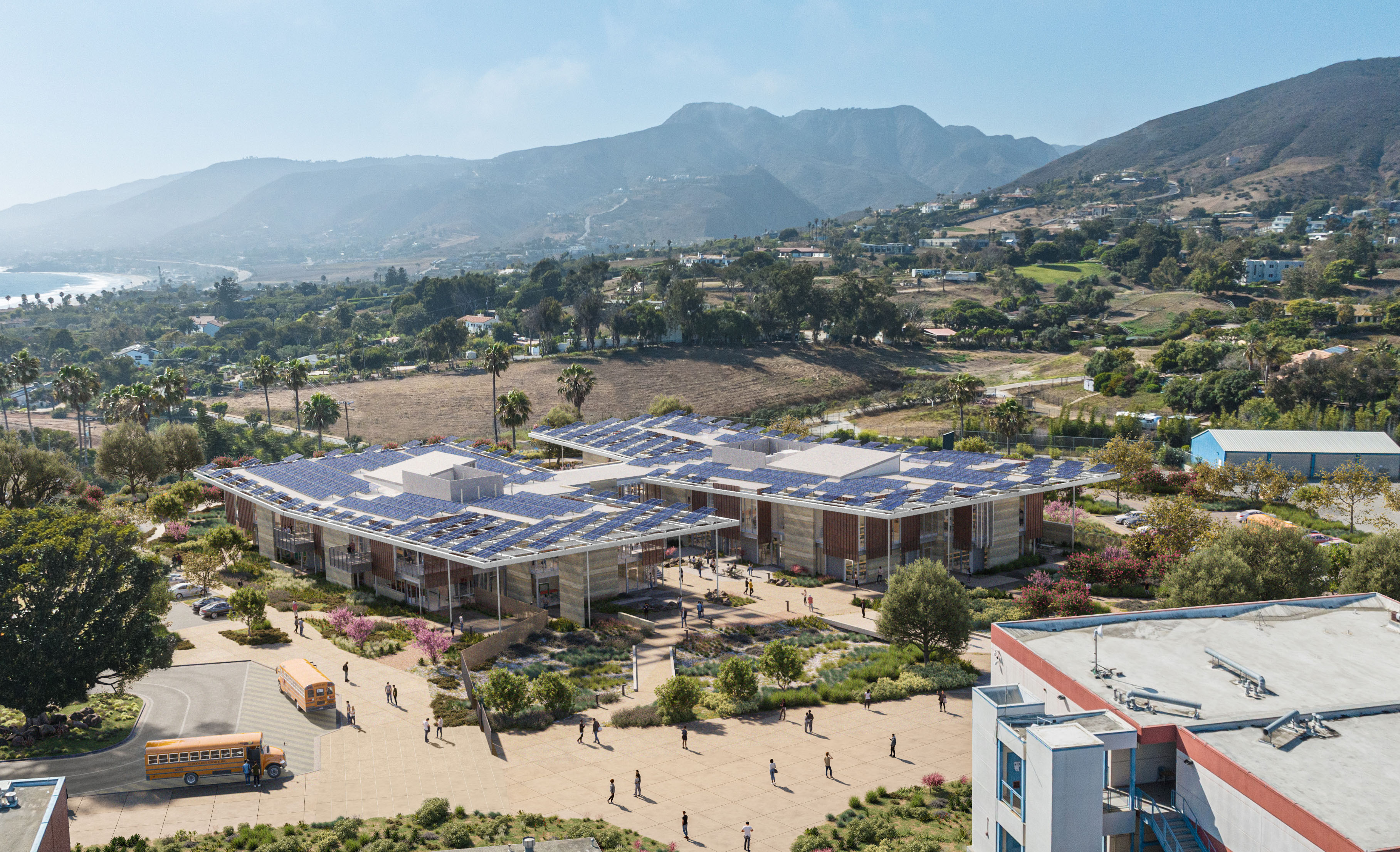 Malibu High School Campus Addition
Santa Monica-Malibu Unified School District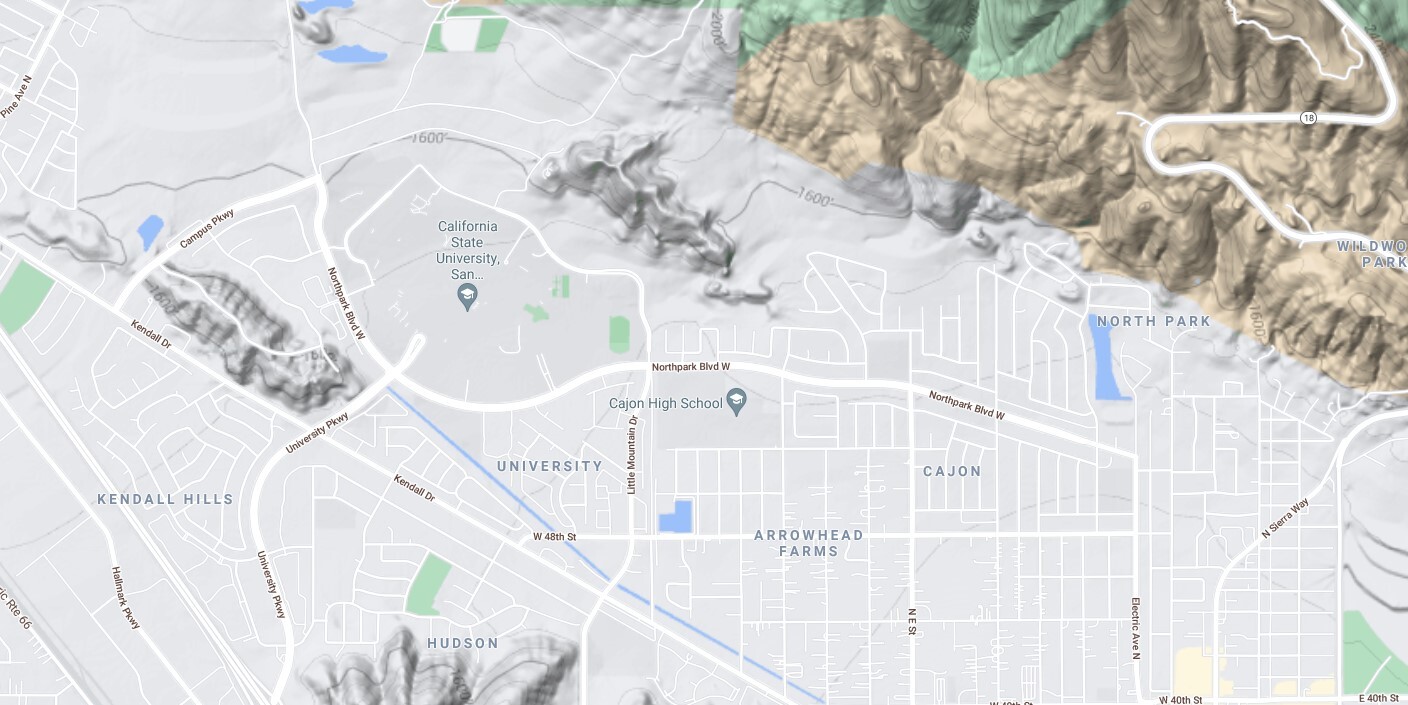 Cajon High School
San Bernardino City Unified School District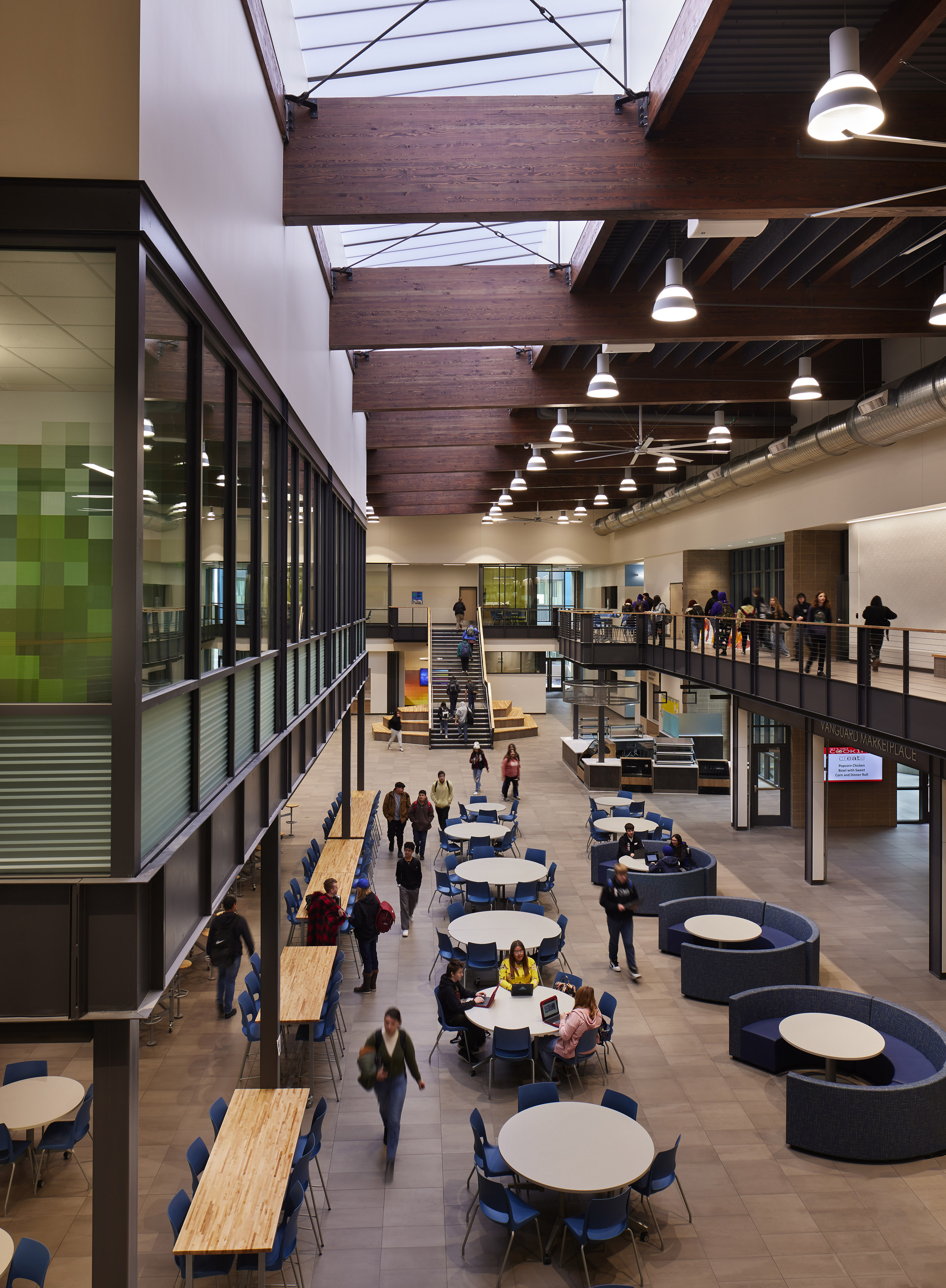 Vanguard High School
Moses Lake School District