Learning / Higher Education
Spokane Community College Main Building Renovation
Spokane, Washington
Awards
2022 Honor Award, AIA Spokane
2022 Citation Award, AIA Washington Council Civic Design
Long monotonous corridors, dingy outdated classrooms, and energy wastefulness were pressing issues when NAC/Graham Construction won the design-build competition to renovate Spokane Community College's Main Building. The question on the institution's mind was whether the facility, which had far exceeded its 70-year life span, could be given new life.
The result of this collaboration became much more than a renovation. The new Main Building has re-defined public interaction with the campus while projecting the college's values and identity in a vibrant new way. At the same time, it has set new quality expectations for revitalizing outdated community college facilities in Washington State.
The design includes 50,000 SF of renovated space and 12,000 SF of new building. The program of diverse departments, including Cosmetology, Culinary, Hospitality, Electronics, Arts, Campus Administration, Public Safety, and Business, is woven together with engaging student study spaces and lounges. Solar panels and geothermal wells now provide onsite renewable energy, while sun shading, new windows, and a robust thermal envelope transformed the dated building's exterior. Campus signage integrated into the window screening gives the college a refreshed, iconic brand.
Walking into Spokane Community College's Main Building today, one would not surmise that this was once an obsolete brutalist college classroom structure. The design-build experiment has proven that intelligent strategies can transform and extend the life of even the most problematic buildings in a cost-effective manner.
Related Projects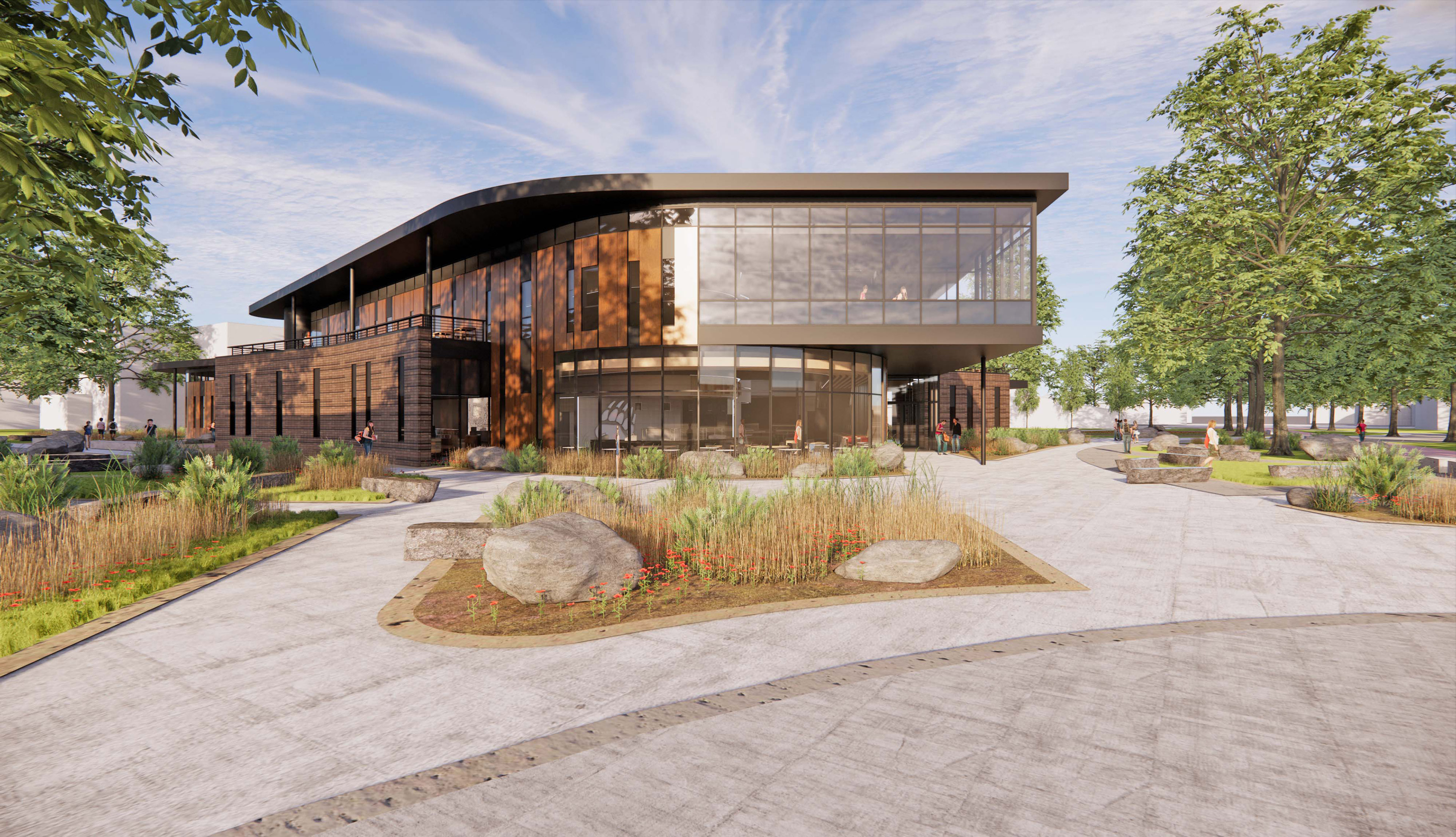 University of Montana
Dining Hall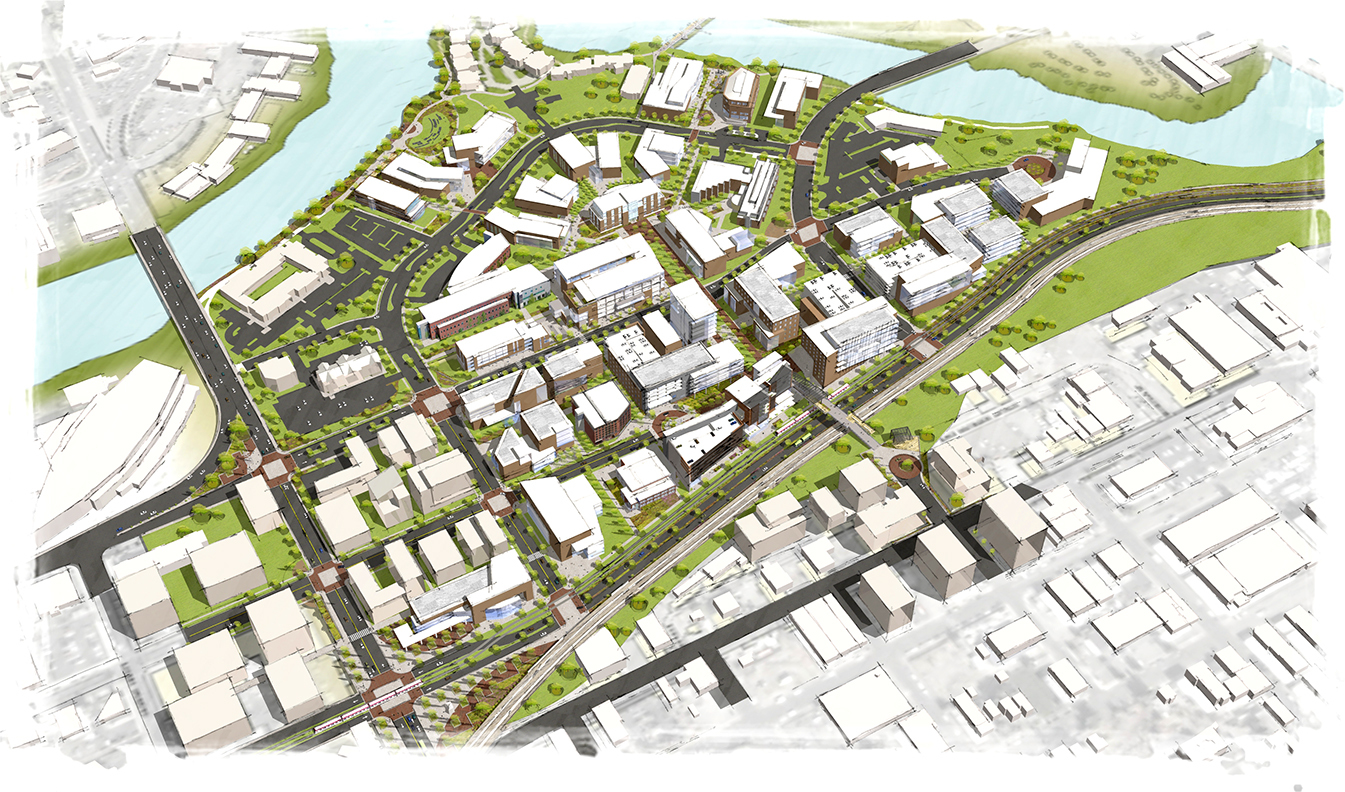 Washington State University Riverpoint Campus Master Plan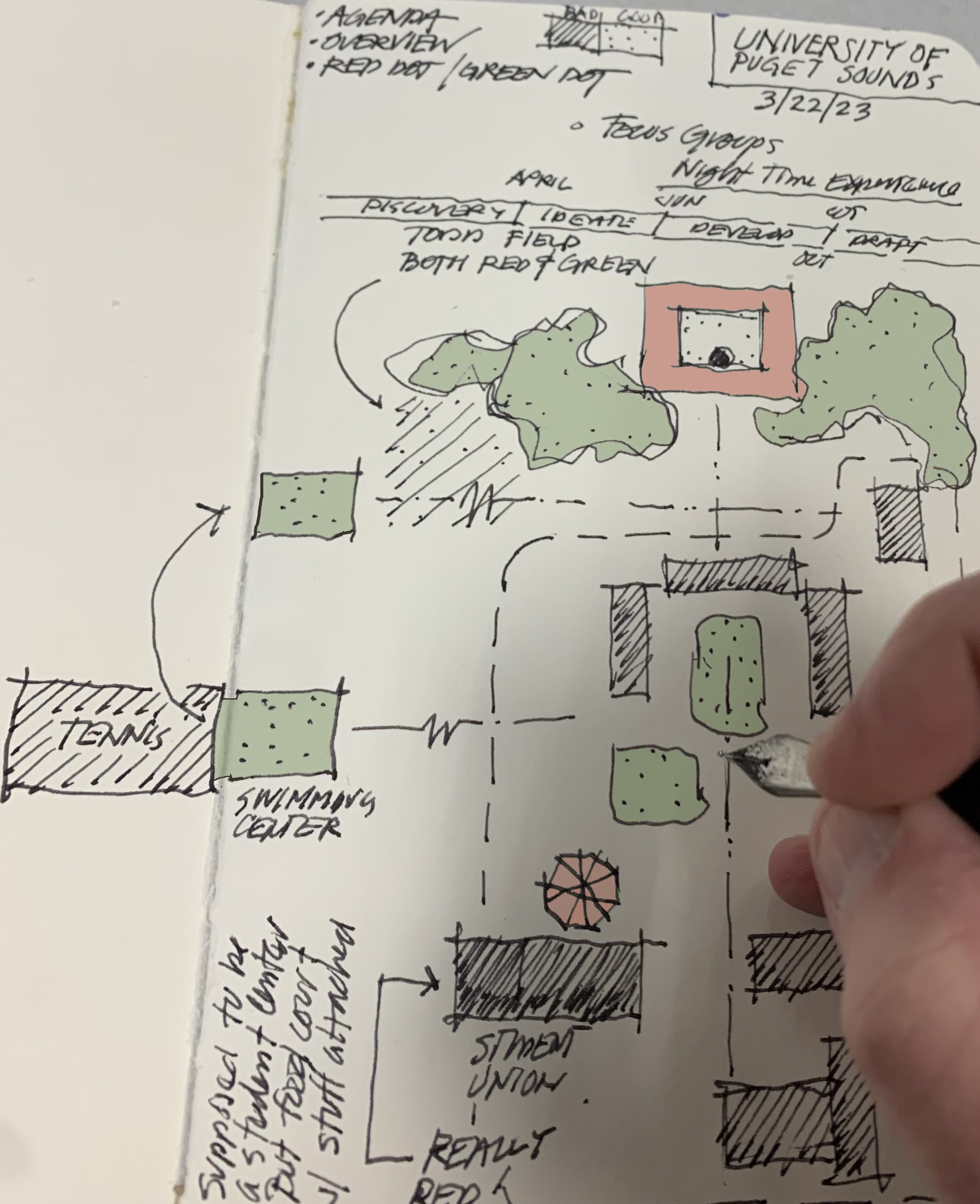 University of Puget Sound Campus Masterplan
University of Puget Sound