Civic
Saugus High School Auditorium
Santa Clarita, California
William S. Hart Union High School District
Awards
2018 Citation Award, AIA San Fernando Valley
Saugus High School's award-winning arts program needed a space to accommodate the full range of their incredibly talented student body's performance skills. With a strict budget and scope already forcing creative solutions, the user group's vision and requirements pushed the design team even further.
The new auditorium, aptly named The Forum, references the surrounding rocky hills through color and the enclosure's carved form. Prominently located at the front corner of the campus, the concrete block is stacked, each course slightly offset to cast dramatic shadows as the sun moves across the sky. The overall effect is of tilted walls that intersect to create a dynamic sculptural element announcing the high status of performing arts at Saugus.
The 480-seat performance space, lobby, drama classroom, and scene preparation spaces provide a new range of tools befitting the talented students' aspirations. In contrast to the dark interior, the folded acoustic reflectors create a striking visual effect in an environment suitable for amplified or unamplified sound. The "black box" drama classroom offers the potential for more diverse performances and rehearsals. Connected dressing rooms, scene preparation, and state of the art controls and rigging now facilitate a full array of theatrical options.
The building itself is part of the performance spectacle. The lobby and staircase window beam opening night excitement to the community, while blue light blocks add a splash of color in the concrete block façade. When the gates open, the luminous front court connects a modest lobby to the exterior for intermissions and pre- and post-performance gatherings.
Partnership: NAC with FSY Architects
Related Projects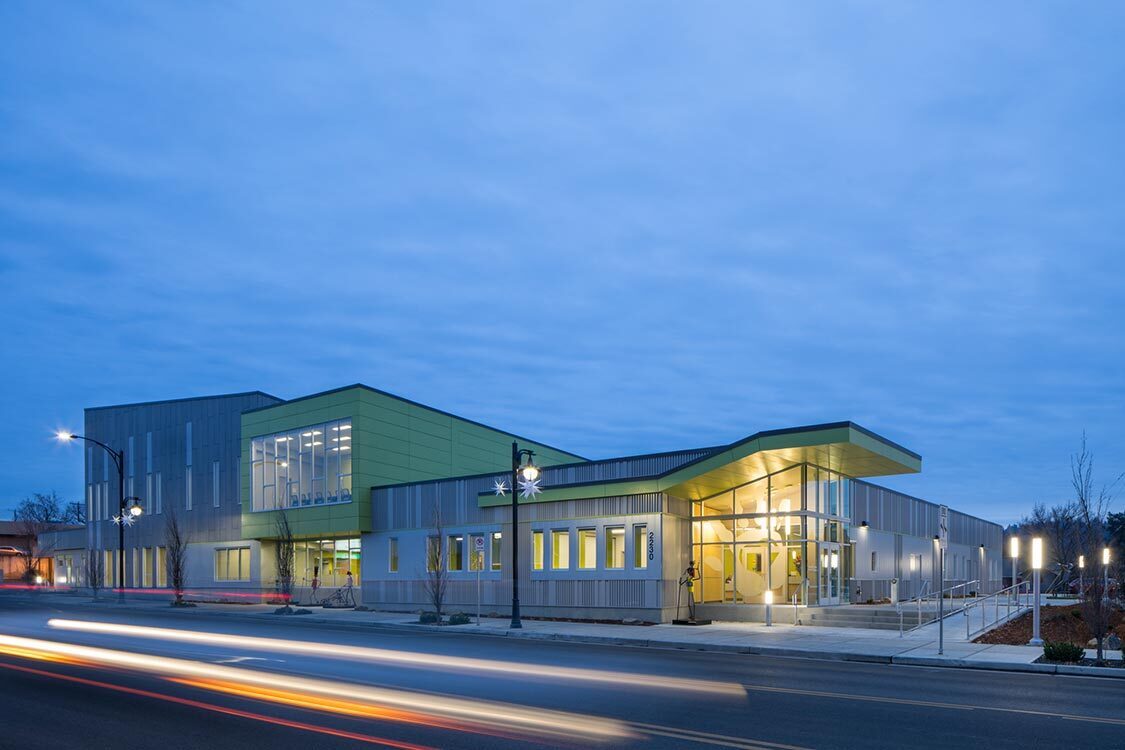 Vanessa Behan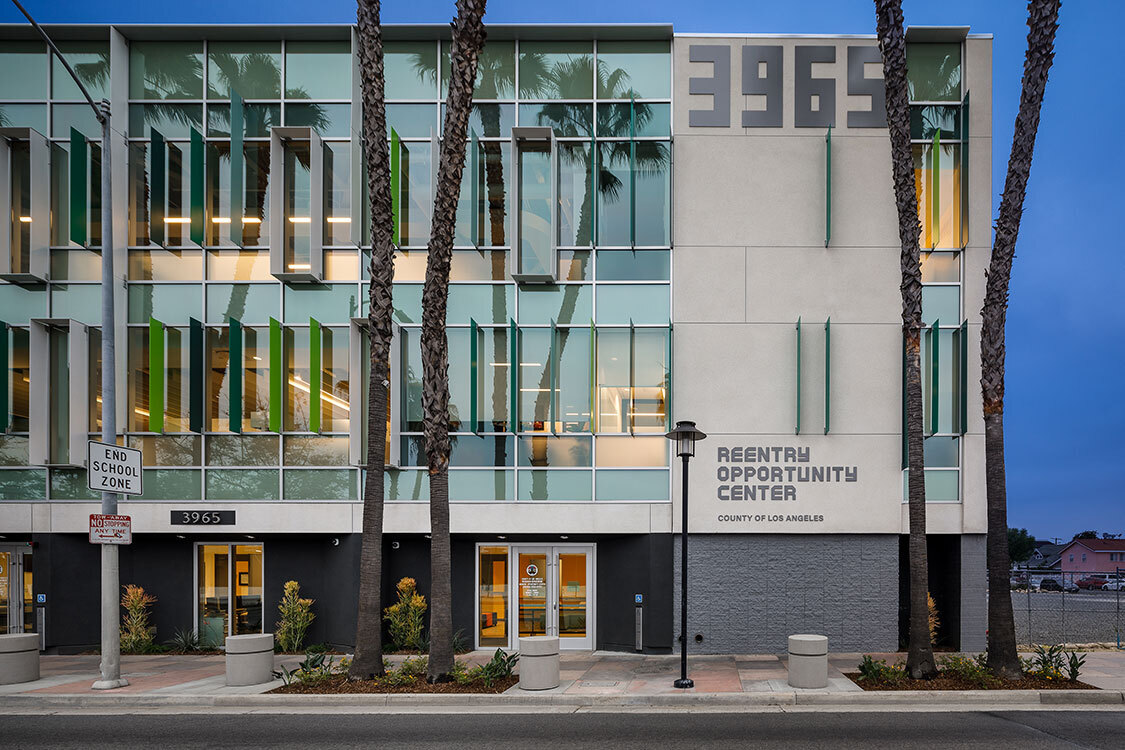 The Reentry Opportunity Center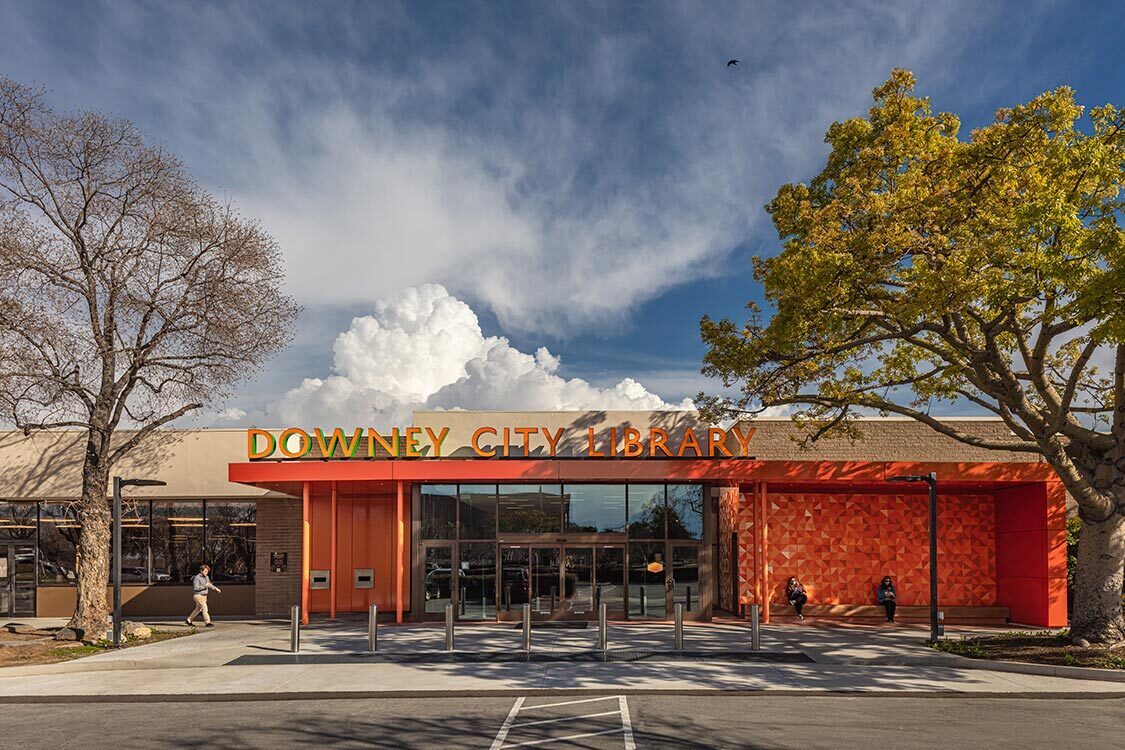 Downey City Public Library