Civic
The Reentry Opportunity Center
Los Angeles, California
Awards
2021 Design Award of Citation, AIA San Fernando Valley
2021 People's Choice Award, AIA San Fernando Valley
The Reentry Opportunity Center is a 60,000 square foot three-story, renovation and modernization project in Los Angeles, California. The building houses the Los Angeles Probation Department Field Operations unit and the Los Angeles Reentry Services Center. Together, they provide more than 20 public support services.
The Center is a bold experiment in addressing the needs of those most at risk of recidivism and disintegration from society. For the first time, this project provides LA County Probation a one-stop-shop for people in need of critical rehabilitative support. The goal of the community-facing project is to provide a new narrative to a potentially intimidating experience. The inclusive and diverse environment where movement is fluid, light is harnessed, and optimism is revealed, directly supports the County's efforts to continue developing alternatives to incarceration. Through a broad design concept of transformation, we changed the building to support a carefully orchestrated sequence of external and internal experiences that are gradual and welcoming.
Externally, ground-level planting, a new plaster and glass facade, and sun-control louvers are not only practical, they also add interest by shaping the exterior and enriching the relationship to the street. Other external modification included reconstructing stairs, renovating the attached parking garage, rooftop parking and mechanical penthouse.
Internally, bold and clear wayfinding, full-spectrum interior lighting, loose and flexible furnishings, ample daylight, and the use of bright, clean colors and materials create an inspiring team environment. Windows cut into the brick exterior also help by providing light deep into the Center. The entire space is designed to encourage growth and connectedness and support the concept of transformation.
The building incorporates energy efficiency and cost-effective and sustainable design measures. The building is LEED certified.
Related Projects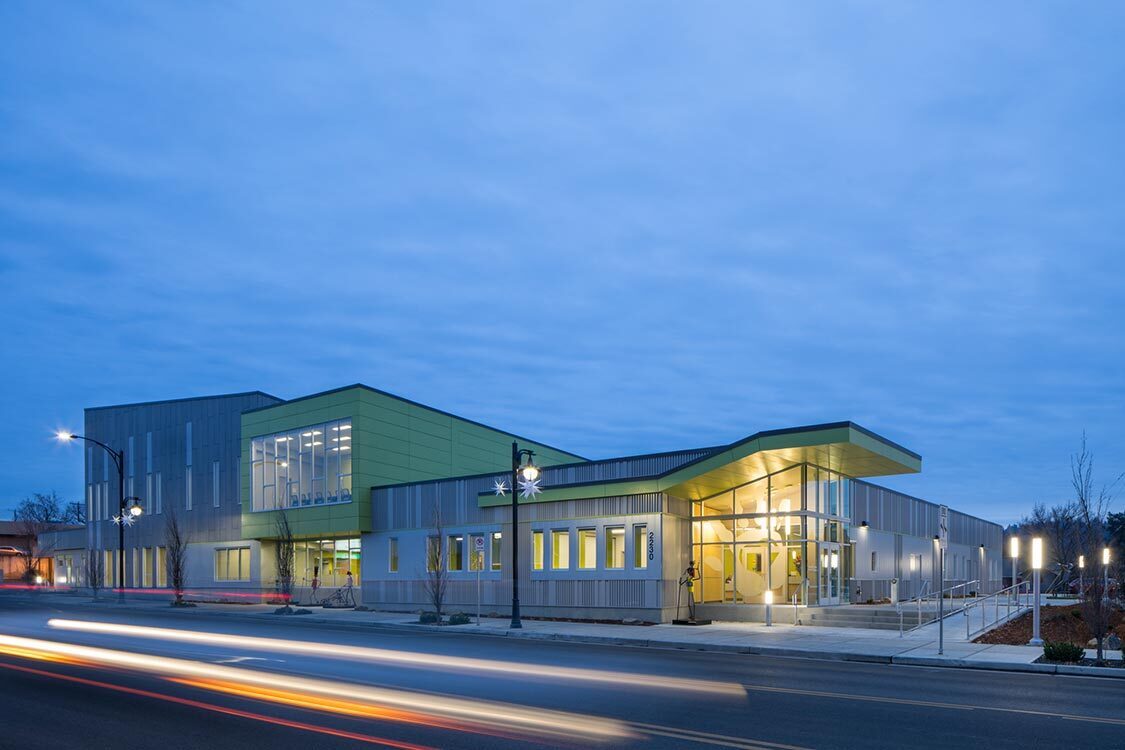 Vanessa Behan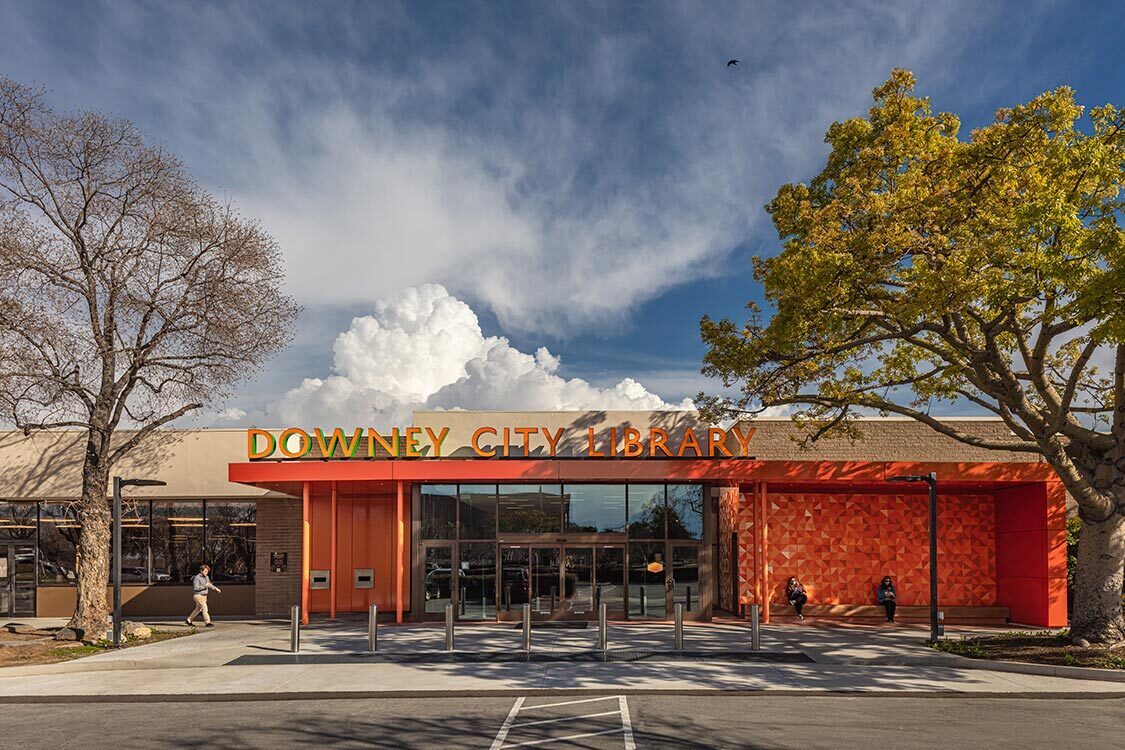 Downey City Public Library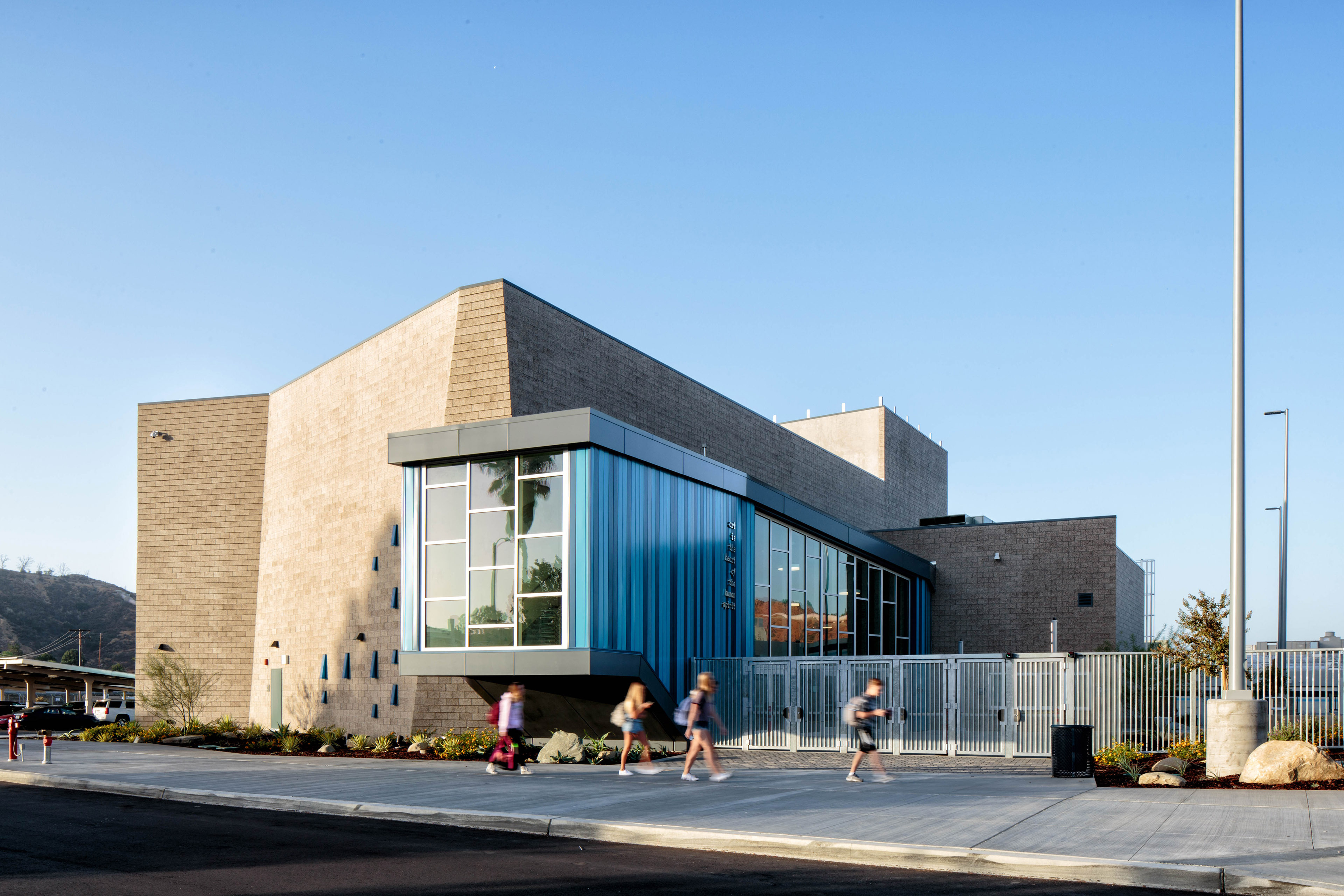 Saugus High School Auditorium
William S. Hart Union High School District