Learning / PK-12
Playa Vista Elementary School
Los Angeles, California
Los Angeles Unified School District
Awards
2018 Award of Excellence, A4LE Pacific Southwest Region
2013 Merit Award, AIA Pasadena/Foothill
2013 Savings By Design Award, AIA Pasadena/Foothill
2013 City of Los Angeles Green Building Award, Los Angeles Business Council
2013 Project Achievement Award, Southern California Chapter of
Construction Management Association of America
2013 Exceptional Project, Western Council of Construction Consumers Award
2013 Sustainability Excellence, Western Council of Construction Consumers Award
2013 Innovative Project Solutions, Western Council of Construction Consumers Award
2010 Merit Award, Westside Urban Forum
2008 Honorable Mention, Green Dot Awards
Playa Vista Elementary School is a new campus within the Los Angeles Unified School District (LAUSD). The program consists of 26 classrooms, administration area, multipurpose room, food service kitchen, joint-use library, and play areas. The design for the school leverages a rigorous program, tight urban site, bold sustainability agenda, and demonstrable environmental engagement to encourage and inspire.
Several key partner organizations collaborated on the project: 1) LAUSD operates over 600 sites, had never built to LEED, but was interested in sustainability in the next generation of facilities. 2) Loyola Marymount overlooks the site and facilitated a relationship between the school and their Education Department. This project will be a teacher training site for their students as well. 3) The Playa Vista development is a relatively new community and donated land to the District. They, with the community members, brought high expectations for quality.
The building reveals a contrast between the regularity of the district's program and the unusual shape of the site. The program relies on a collection of standard-sized volumes: 960 square foot classrooms. A regular steel frame structure is broken by braces for lateral resistance – exposed along the length of the building. Systems and structure are exposed in the interest of facilitating learning experiences.
The project exhibits a strong sustainability agenda. Rooftop mechanical equipment was eliminated in favor of Water Source Heat Pumps located at each classrooms. This system is a natural fit with a Geothermal Heat Exchange system, which leverages excellent soil conductivity and over 30 miles of underground piping coils. The system uses the constant temperature of the earth to regulate indoor temperature which is much more efficient than standard systems. Clearing the roof of mechanical units allowed us to maximize space for photovoltaic panels. The serpentine structure maximizes natural ventilation and daylight for the classrooms. Simultaneously the building defines exterior "learning landscape" zones: vegetable gardens, meeting areas, outdoor classrooms, and water zones. A sustainability treasure hunt further encourages exploration of the green features.
Related Projects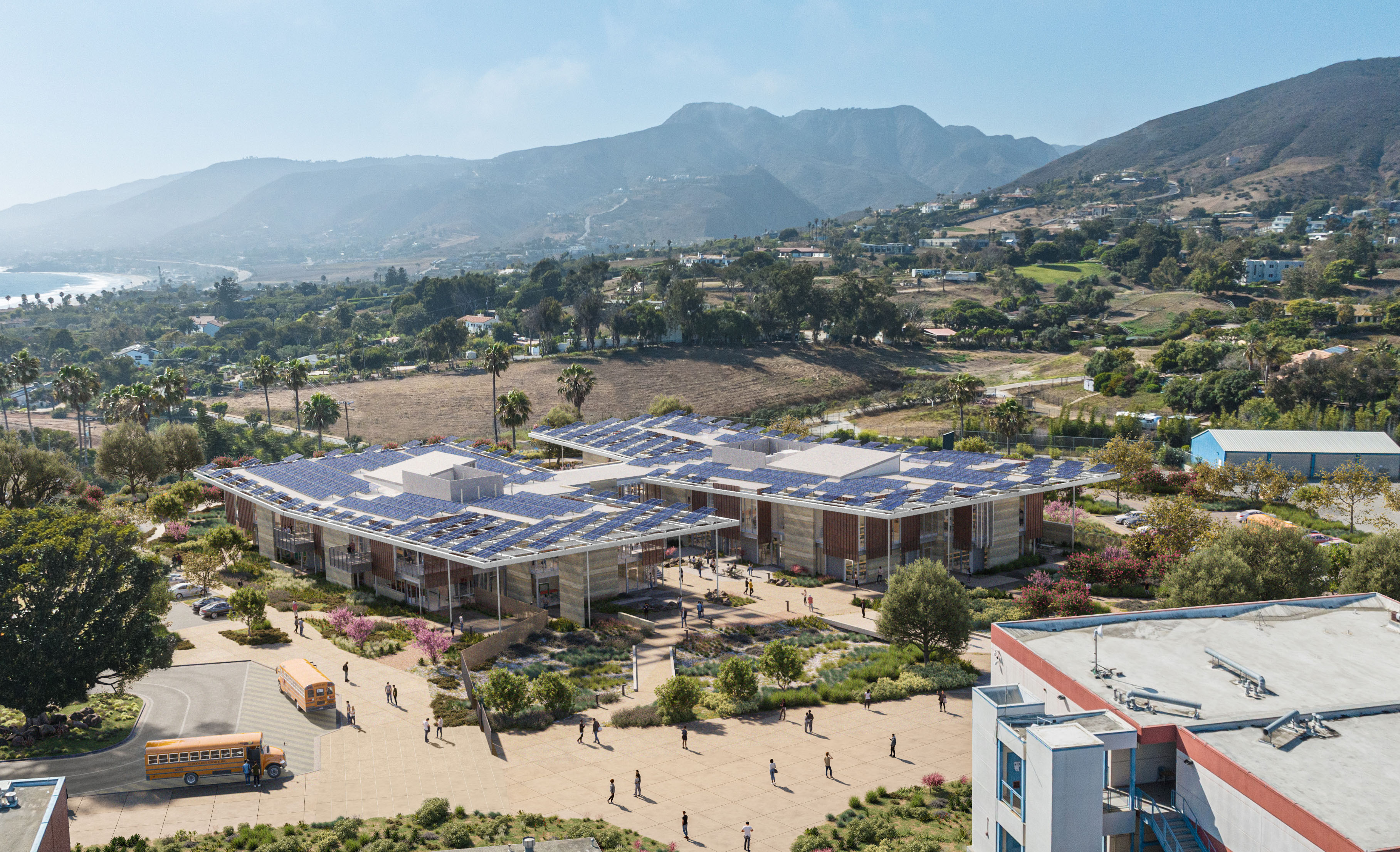 Malibu High School Campus Addition
Santa Monica-Malibu Unified School District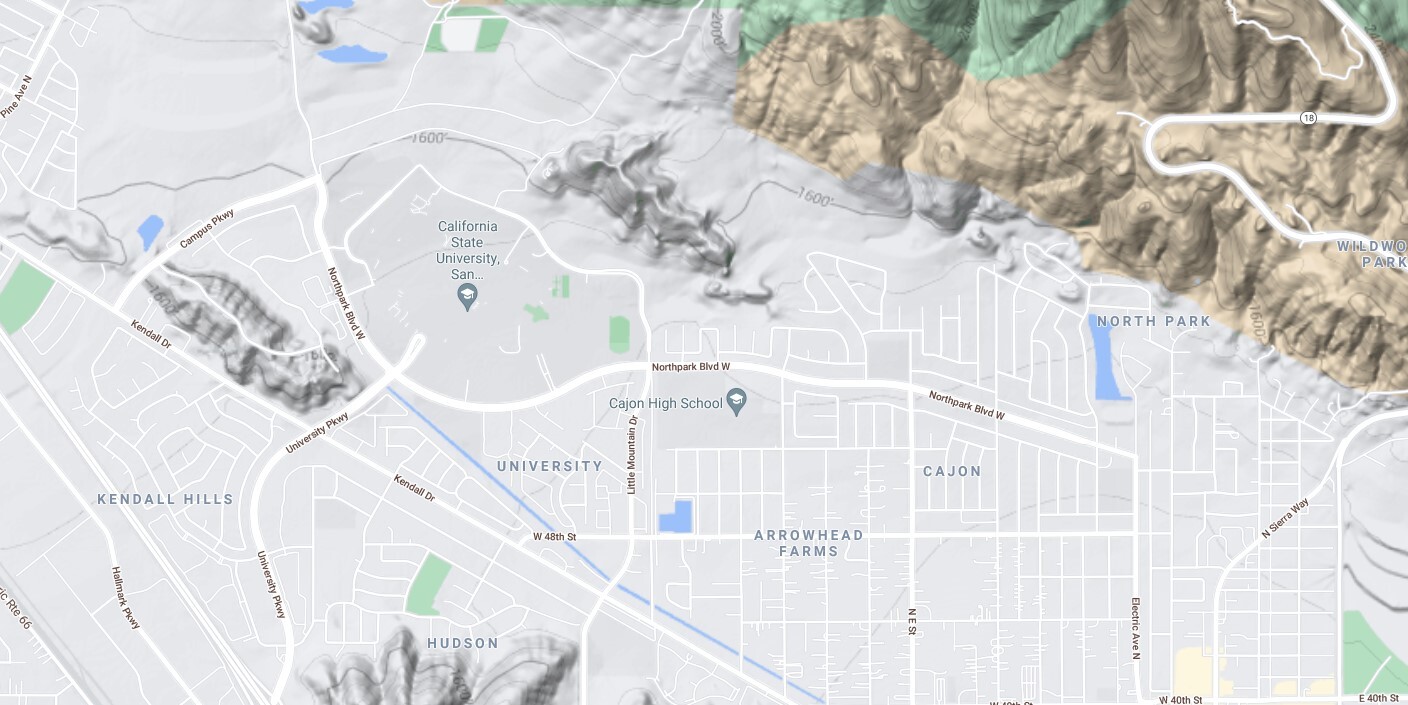 Cajon High School
San Bernardino City Unified School District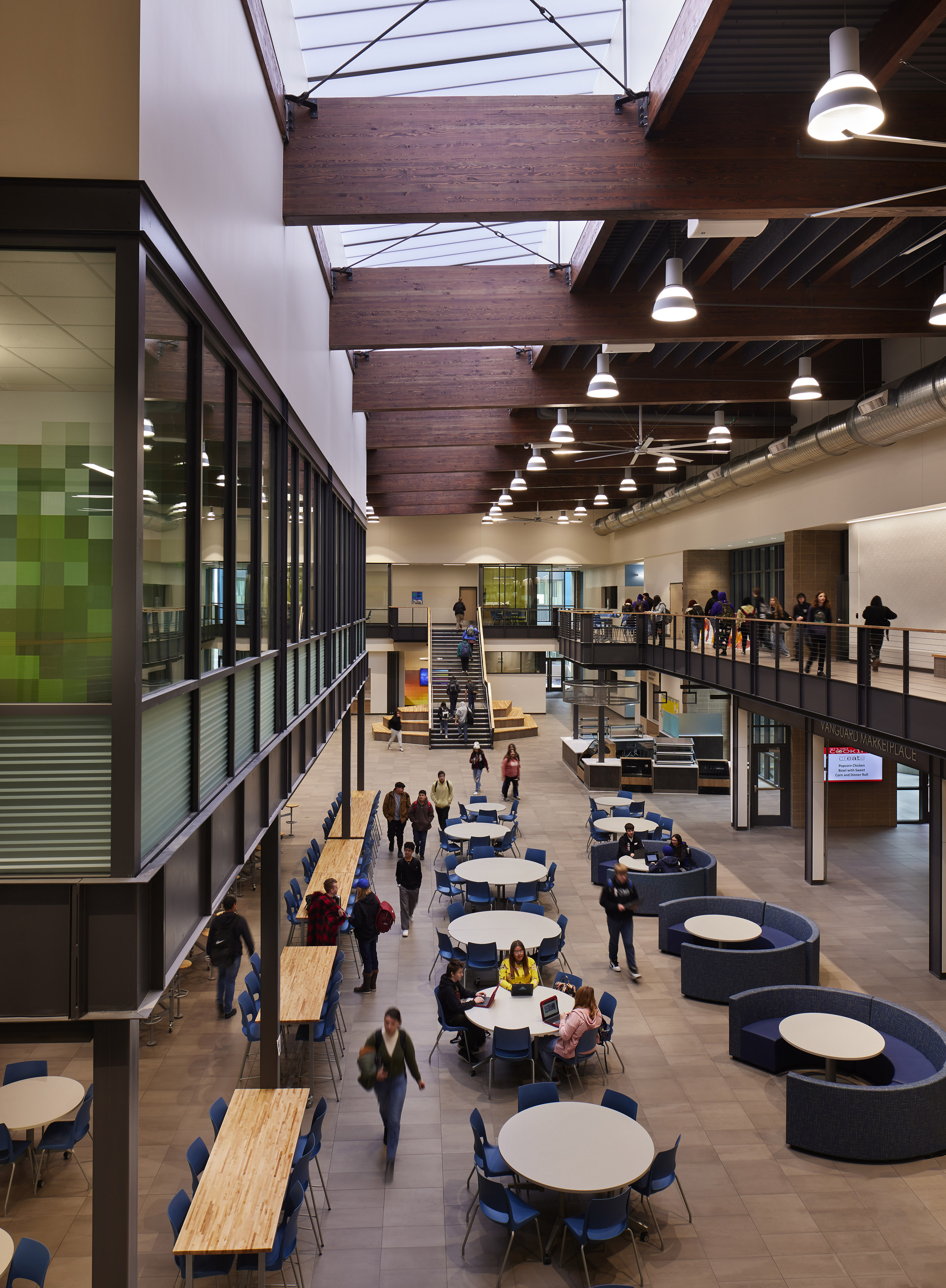 Vanguard High School
Moses Lake School District