Learning / PK-12
Missoula International School
Missoula, Montana
Missoula International School
Awards
2022 Citation Award, AIA Spokane
Within the context of shifting cultural tides, Missoula International School's mission to celebrate diversity, community, and inclusiveness makes its Spanish Immersion education especially meaningful. The resulting facility achieves an ambitious vision to meet a tight budget, give an old building new purpose, and educate tomorrow's global leaders.
Fitting the project scope to a capital campaign and traditional financing led to an innovative solution: turning an existing 27,150 square-foot former lumber yard retail store, warehouse, and storage barn into a PreK-8 classroom building. The design uses a variety of scales to support a sense of community. Classrooms cluster around an adjacent neighborhood, while the main corridor, called "La Rambla" after the pedestrian corridor in Barcelona, connects the neighborhoods, library, media center, and multipurpose room. Along with a maker space, music lab, and administration spaces, the diverse places for learning encourage exploration, interaction, and an adventurous spirit.
Missoula's design excellence overlay district posed an additional challenge, as the prescriptive exterior design was antithetical to an embrace of diversity. Creative thinking again found opportunity in the existing building. Taking advantage of distinct forms, spaces, and materials, the design gives each classroom neighborhood a unique identity, internally and externally.
Related Projects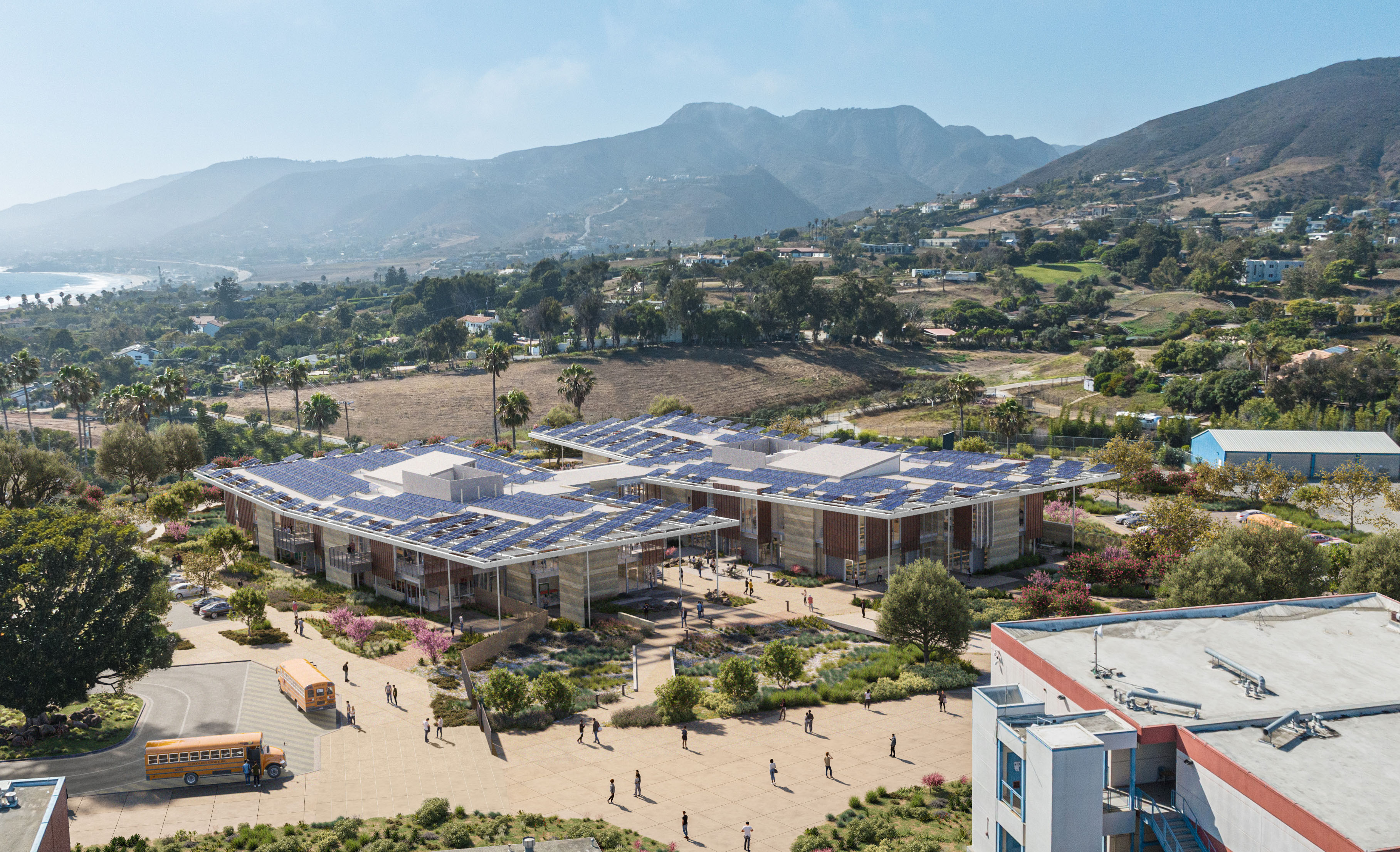 Malibu High School Campus Addition
Santa Monica-Malibu Unified School District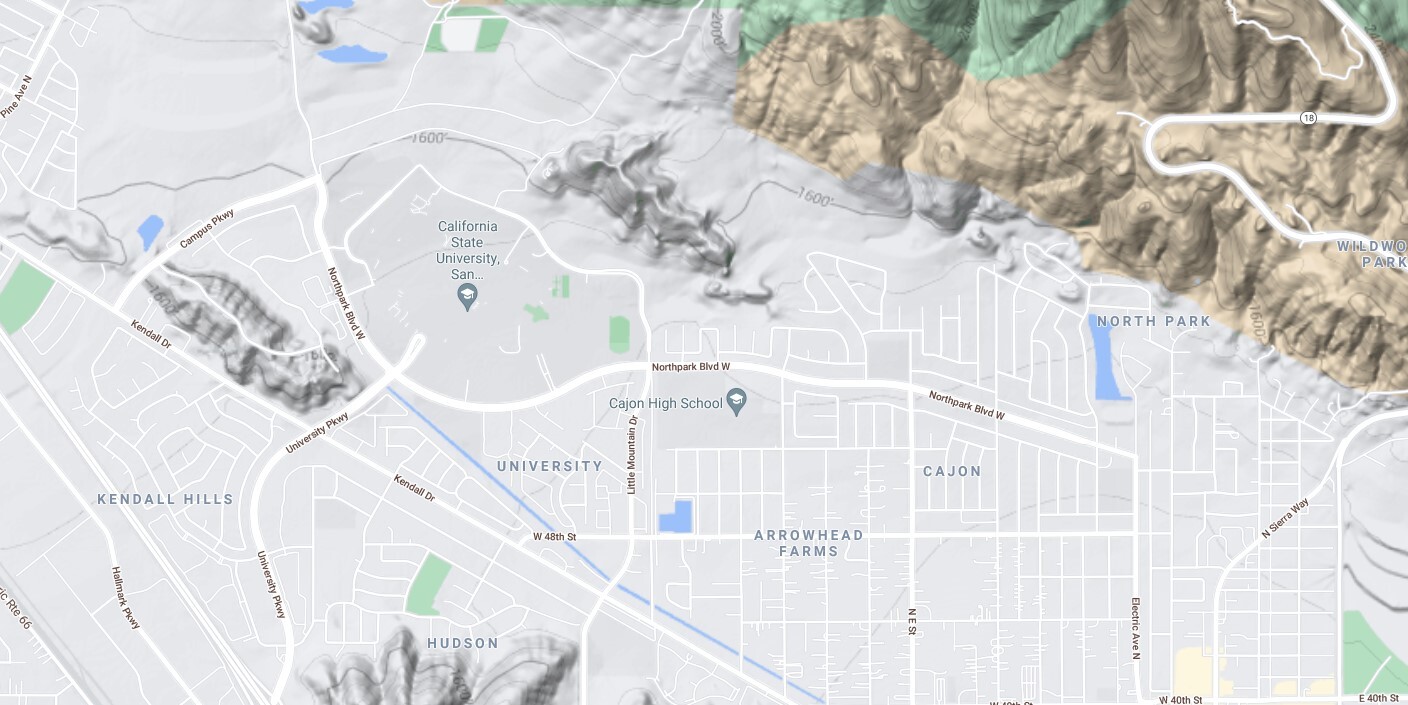 Cajon High School
San Bernardino City Unified School District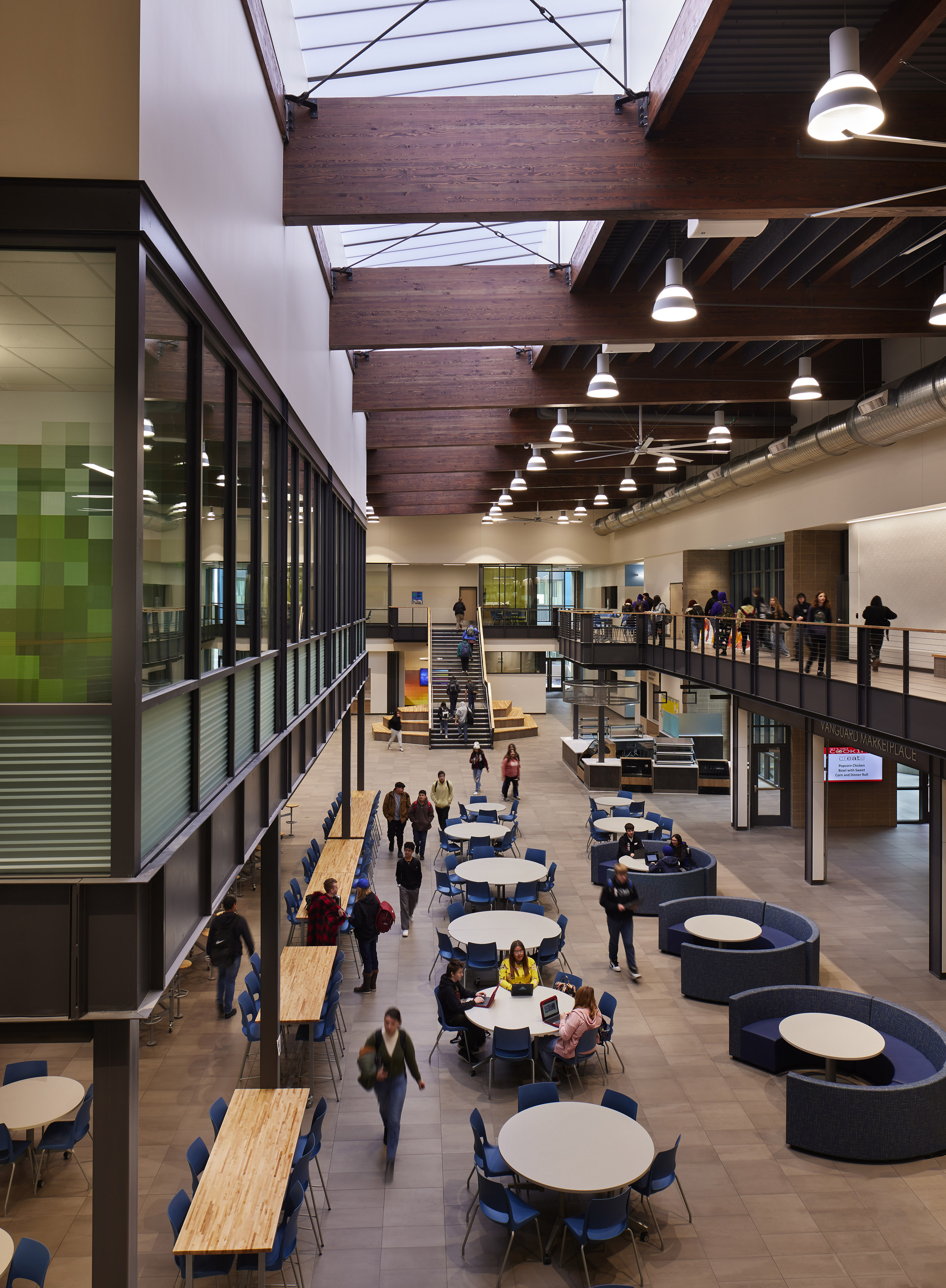 Vanguard High School
Moses Lake School District