Play
Marimn Health Coeur Center
Worley, Idaho
Marimn Health and Coeur d'Alene Tribe
Awards
2022 Honor Award, Excellence in Masonry Design Awards, Masonry Industry Promotion Group
Marimn Health expanded its services beyond traditional healthcare to areas that impact the holistic well-being of the Coeur d'Alene Tribal community. The Marimn Health Coeur Center's focus is to help meet the basic physical and social needs of Tribal Youth and empower them towards decision-making practices that lay the foundation for a bright, successful future.
The facility addresses youth interests and broad community needs through amenities such as an aquatics center, gymnasium, Boys & Girls Club (including an Activity Center, Learning Center, Art Center, and Teen Center), kids' play-area, fitness space, community/multi-purpose rooms, counseling spaces, and community kitchen. Its range of services allows the facility to support the whole of the community by meeting the needs of its youth and families.
The Center's design arises from the intersection of nature and tribal culture. The form of the building appears to emerge from the earth and then lift gently up to the sky. The structure conforms to the surrounding topography, its slight, angular forms mirroring the slope of the southern, forested hillsides.
The building is a juxtaposition of three simple, rectangular shapes. The character of the traditional longhouse is reflected in the intersection and apex of the sloped rooflines and roof beam extensions—a physical and emotional icon that ties the building to tribal history. Exterior materials of wood and earth-toned masonry blend with the landscape to create a natural sense of texture and warmth. A series of masonry planes—accentuated by subtle, textural patterns in their coursing—define each edge of the building's rectangular forms and create the impression of a cross–section set into the earth. Daylight falls into the building through windows and wooden sunscreens set at the ends of each masonry plane.
The orientation of the rectangular building elements, parallel to the site contours, minimizes the visual impact on the site's topography. The aquatic center faces north to the highway and, with such high-visibility, acts as a billboard for the facility; everyone driving through the area will see it, building excitement for kids and families, encouraging use of the facility, and increasing anticipation as users approach the center. It will be an irresistible beacon with services and opportunities that will have a life-long impact on the youth and families of the Coeur d'Alene tribe.
Related Projects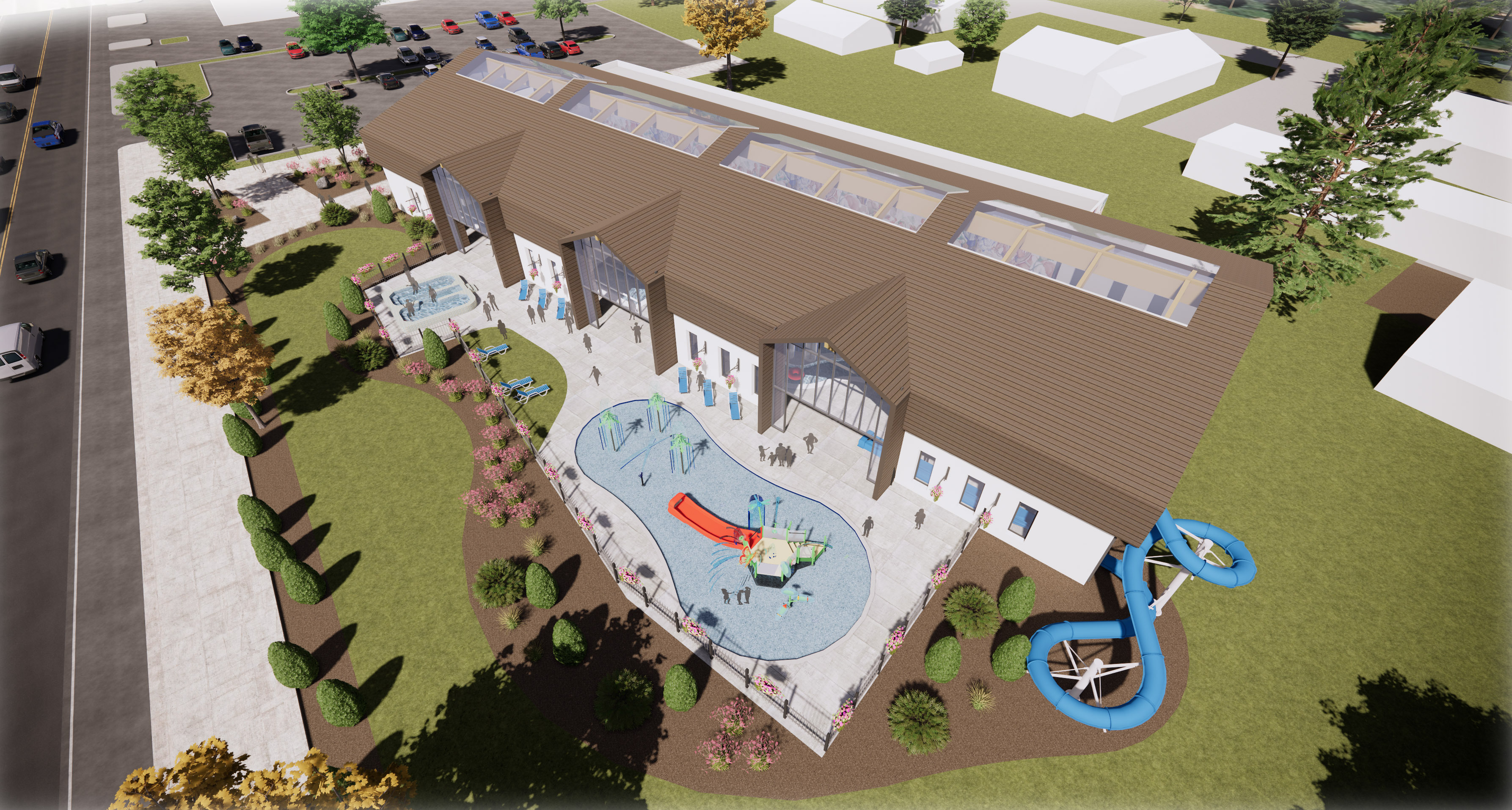 Leavenworth Aquatics Feasibility Study
Upper Valley Park & Recreation Service Area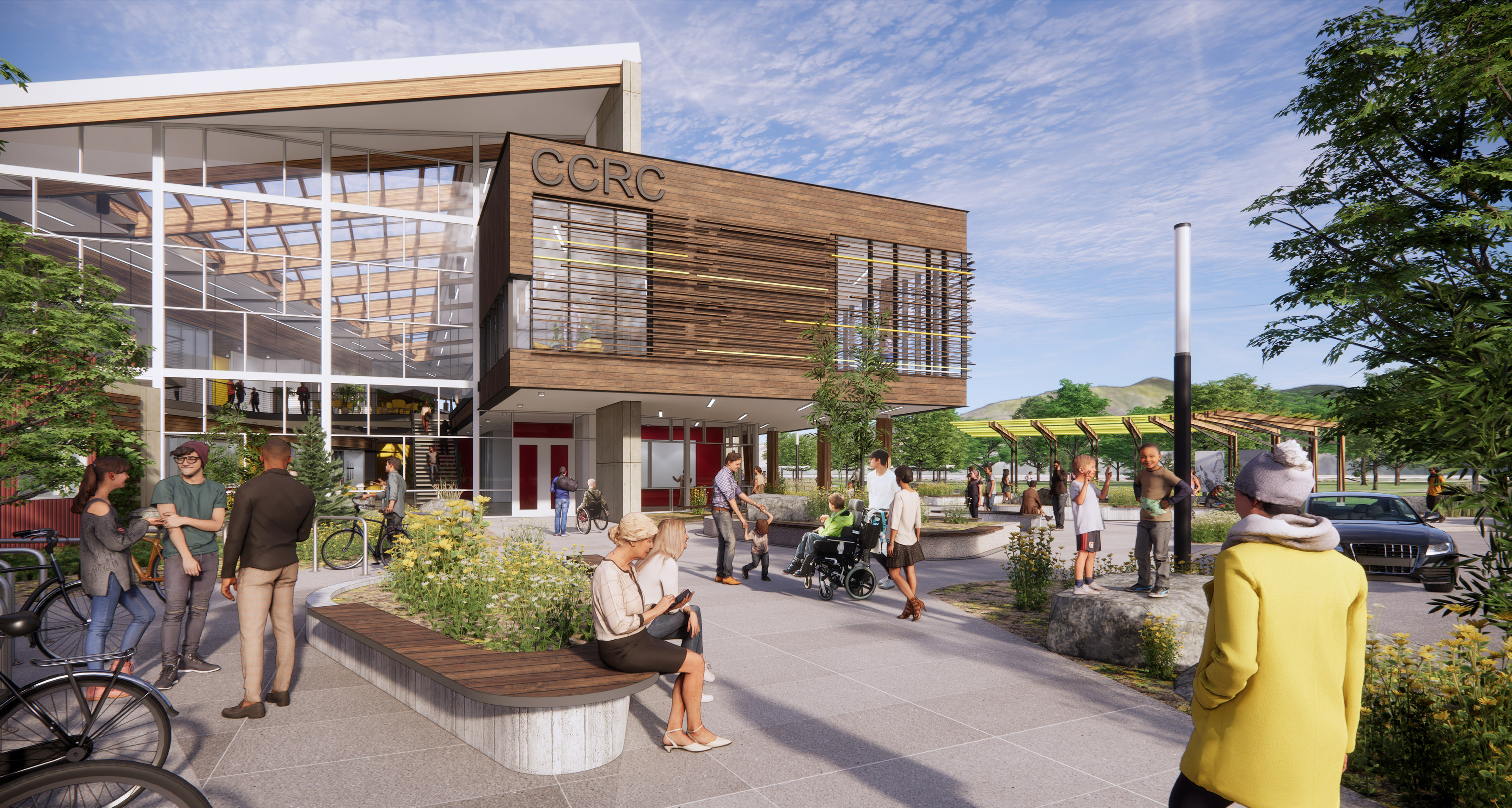 Currents Center for Recreation and Creativity
City of Missoula, Parks and Recreation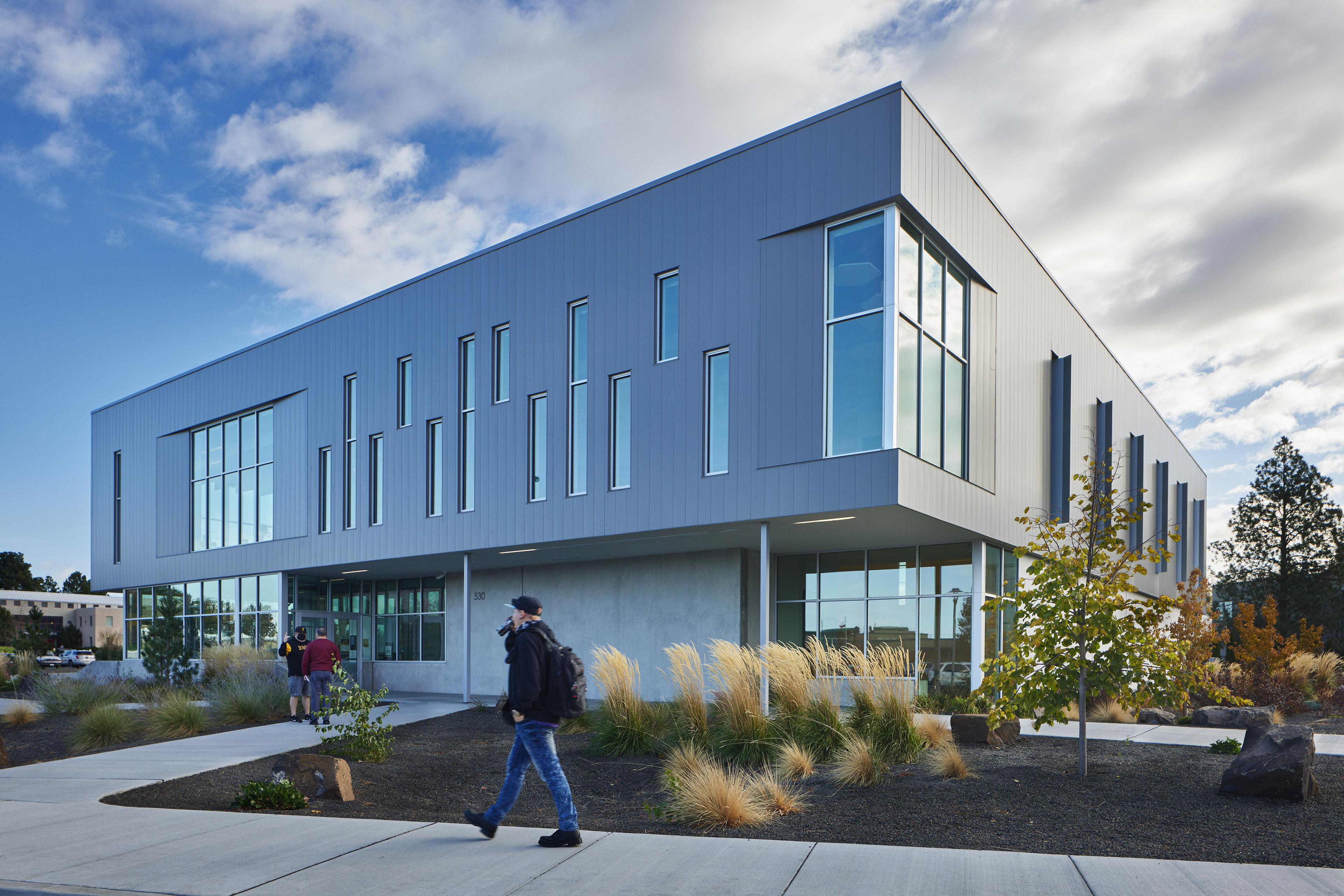 Walla Walla Community College Student Recreation Center