Learning / PK-12
Malibu High School Campus Addition
Malibu, California
Santa Monica-Malibu Unified School District
Awards
2022 Honorable Mention, Learning By Design
Project-based learning sets the progressive educational agenda sought by the school district for this new high school. The project capitalizes on its Southern California oceanside foothill setting to support project-based learning by interlacing indoor and outdoor informal social spaces with more traditional academic spaces—rebalancing academic with social spaces in a natural setting.
This new net-zero, 80,000-sf high school for 525 students on 5.7 acres challenges traditional siloed education models and unilateral power dynamics and undermines conventional social dynamics. The school is designed to support project-based learning through a distributed model of academic, faculty, and administrative spaces placed throughout the building.
To further enhance the interdisciplinary collaboration inherent in project-based learning, the two-story building is organized to decompartmentalize disciplines by collecting "sets" of science, art, humanities, and math programs; all focused around informal collaborative teaming spaces.
The approach to site design (and building location) reinstates the natural topography to minimize the need for expensive retaining walls. The totalizing canopy supports a structure of photovoltaic panels, which bring the project to a net-positive energy state. The canopy covers the building and landscape, creating outdoor spaces that shelter and program space contiguously with the indoors.
Partnership: NAC with Koning Eizenberg Architecture
Related Projects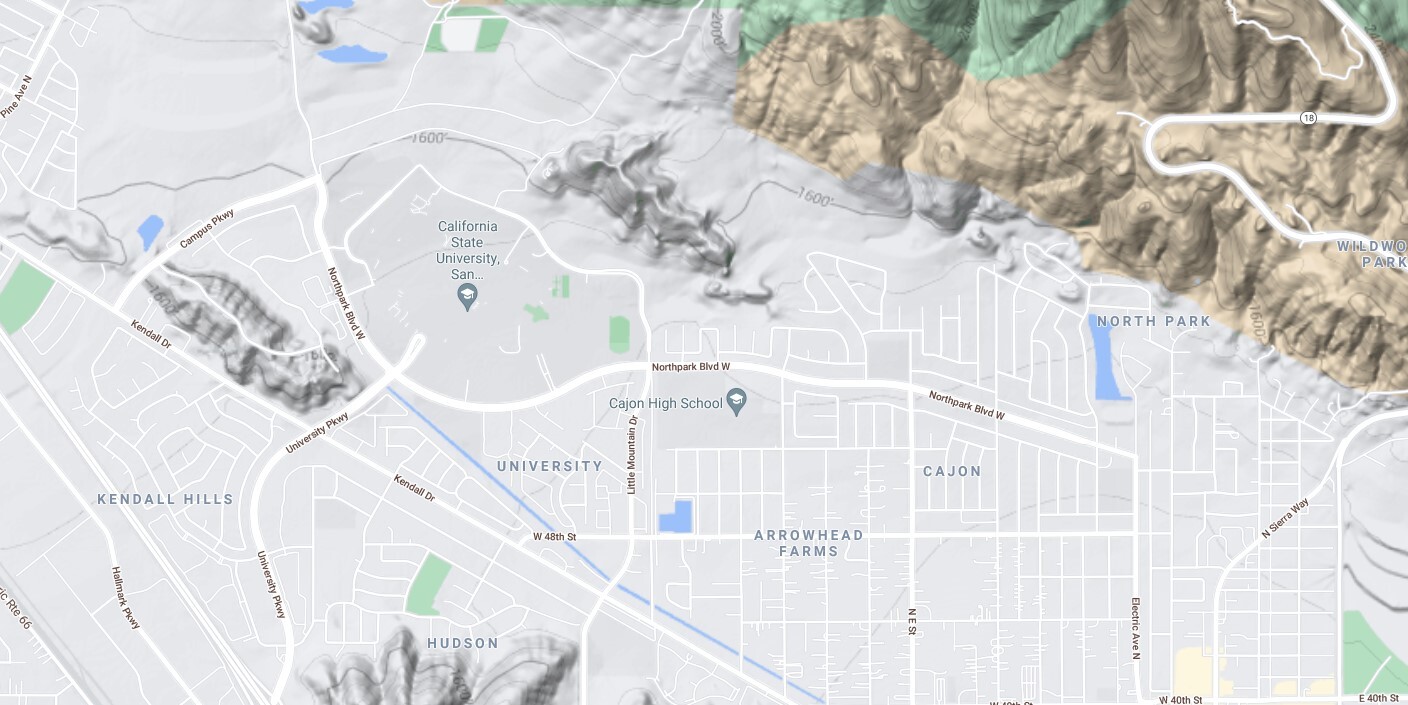 Cajon High School
San Bernardino City Unified School District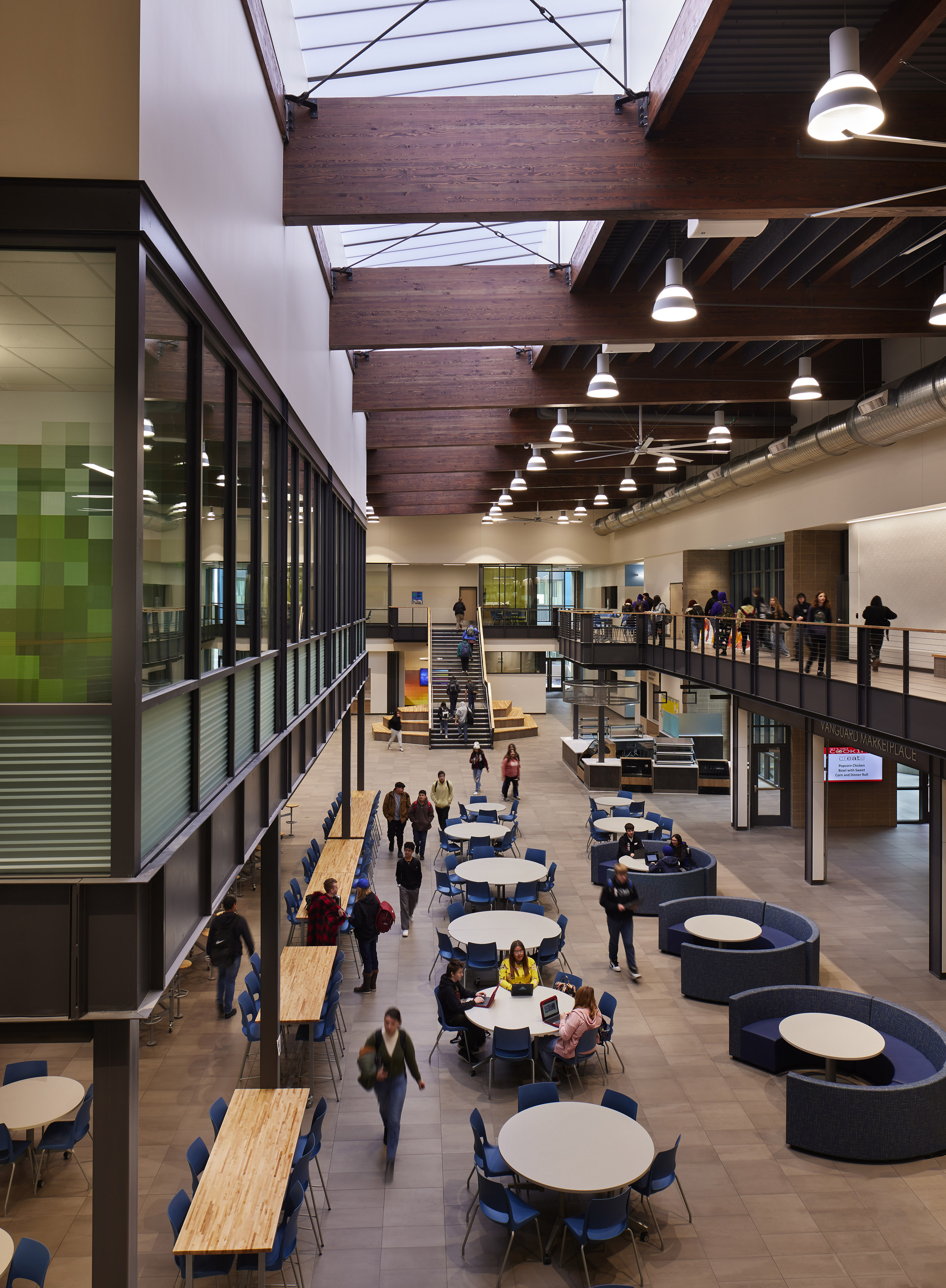 Vanguard High School
Moses Lake School District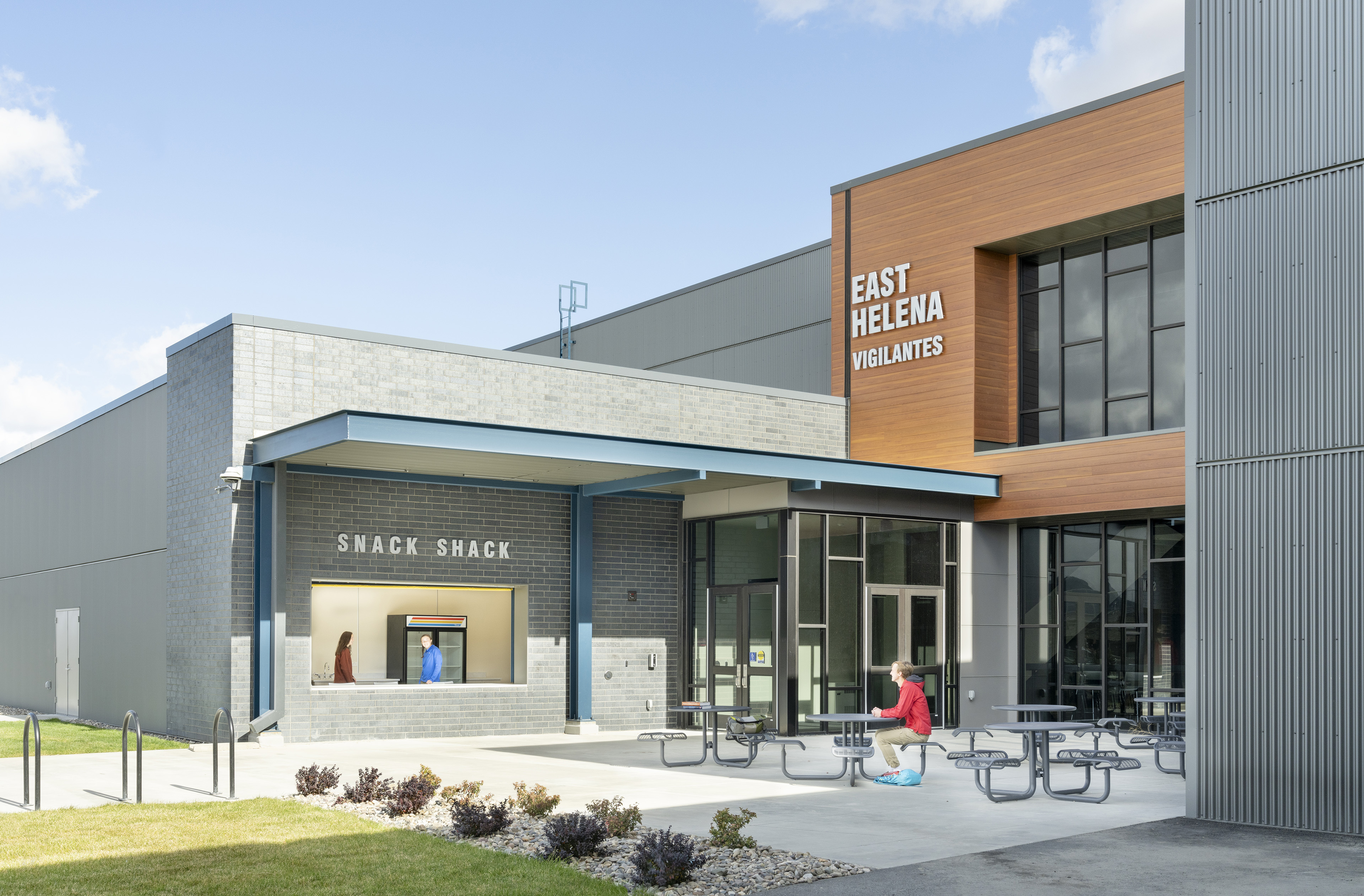 East Helena High School
East Helena Public Schools