Learning / PK-12
Lince Kindergarten
Selah, Washington
Selah School District
The new Selah Kindergarten School being constructed on the existing Lince campus is designed to evoke a sense of welcome and safety in students, families, and the community. For many, this may be their first introduction to formal education and "the Viking Way", so ensuring this is a positive experience is essential to the building design. Inspirational words were identified by the committee: Inclusive, Collaborative, Family Focus, Fun, Integration, Exciting, Inviting, Exploration, Safe, and Secure.
Interior and exterior forms, colors and textures are designed to embrace the inspiration concepts while incorporating the blue and gold that reflects the Selah Schools and Viking community. Building features have been scaled to fit a kindergartener. Windows extend to the floor in many locations to provide a strong connection to the outdoors and create views and small spaces that are appropriate for five- and six-year-old students.
The 48,164 SF school will house a kindergarten enrollment of 360 students, including 20 kindergarten classrooms (each with a dedicated single-occupant toilet room), two indoor active learning rooms, an art classroom, a resource classroom, an OT/PT room, a library, a music room (which will double as a stage), a fitness room/cafeteria space adjacent to the music/stage, and support facilities.
Related Projects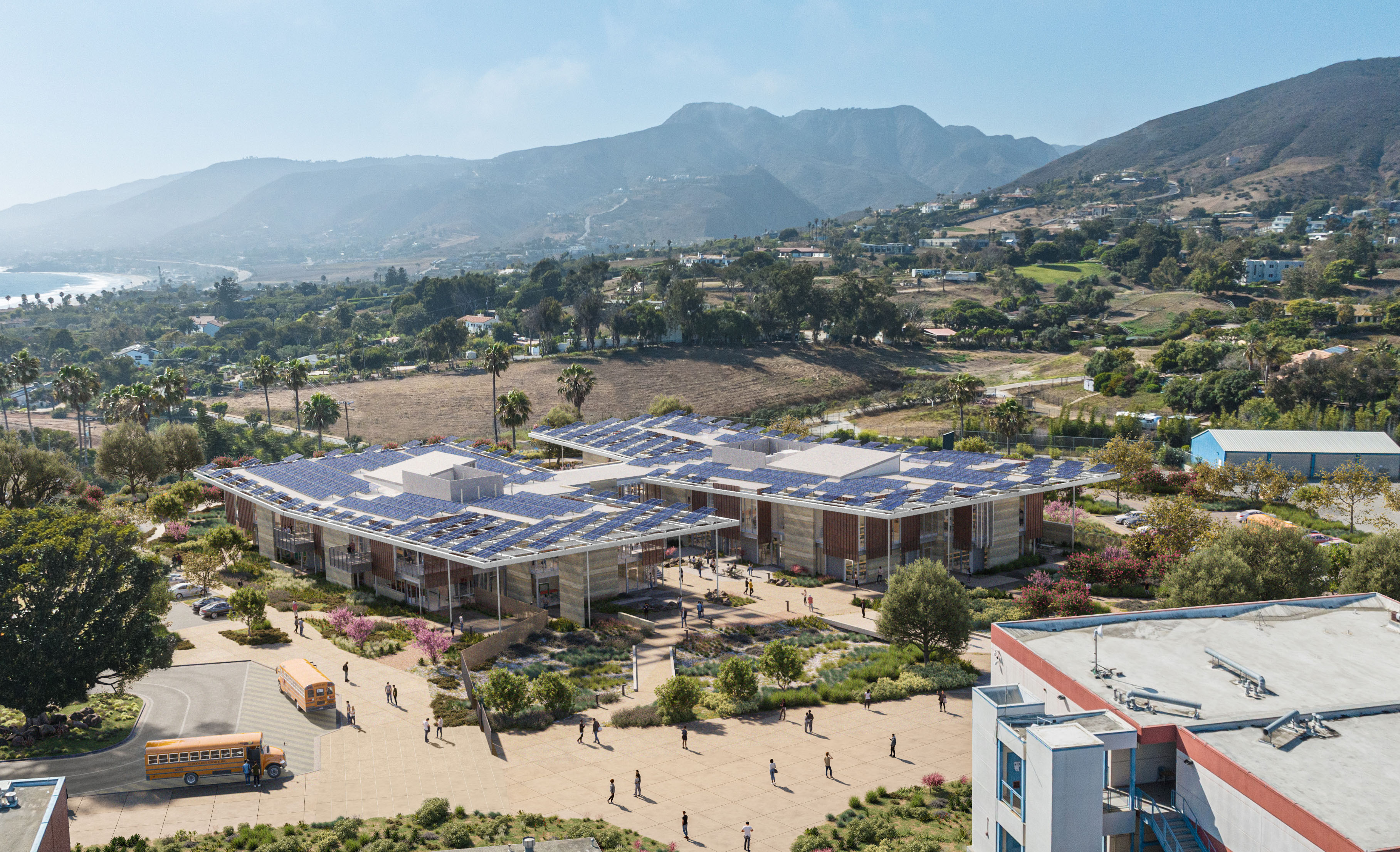 Malibu High School Campus Addition
Santa Monica-Malibu Unified School District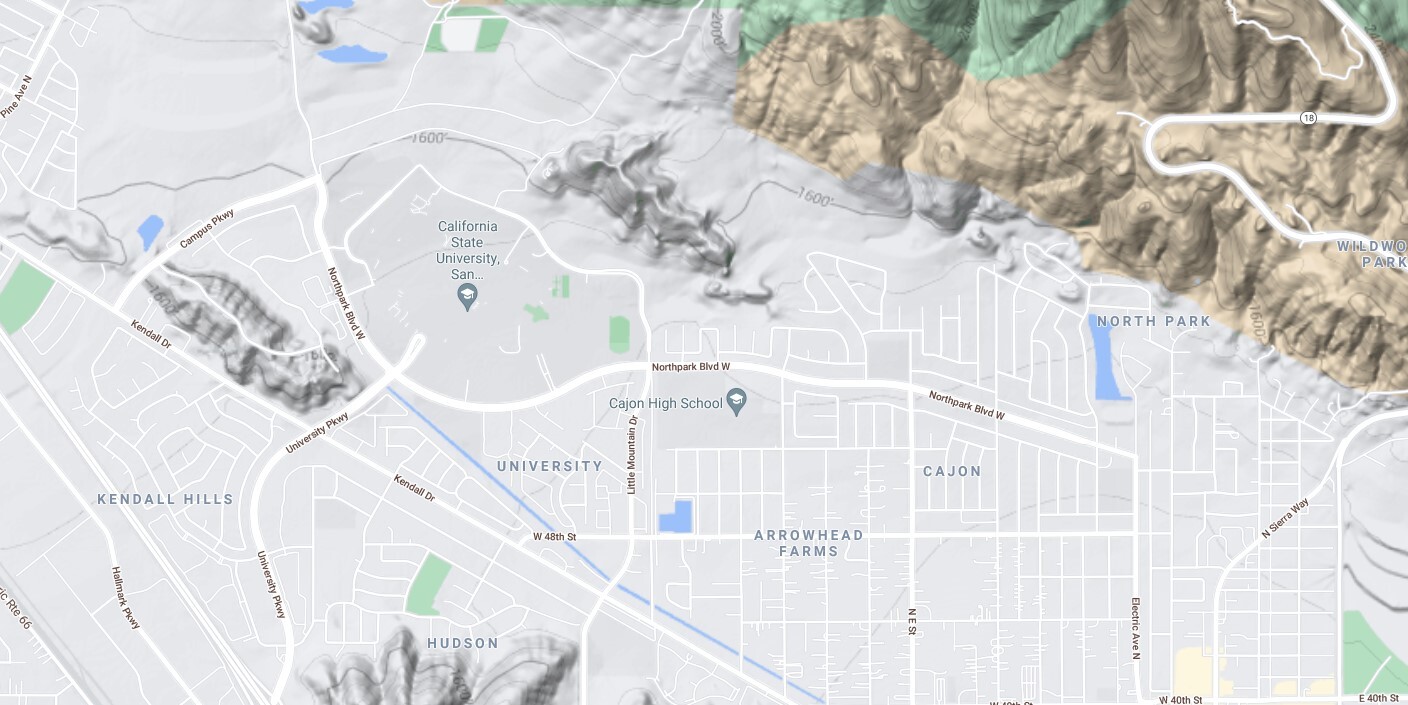 Cajon High School
San Bernardino City Unified School District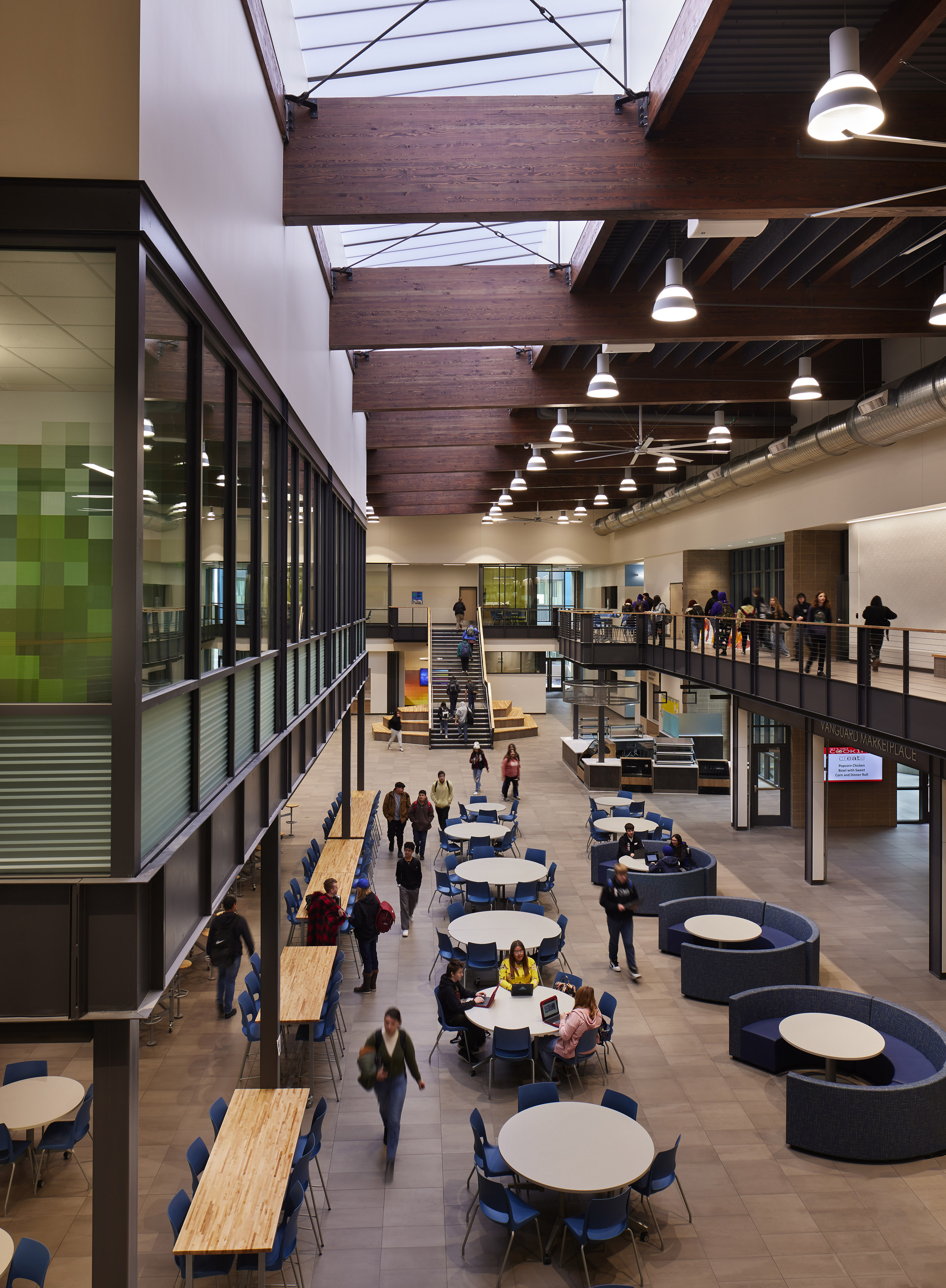 Vanguard High School
Moses Lake School District