Learning / PK-12
Glover Middle School
Spokane, Washington
Spokane Public Schools
Awards
2023 James D. MacConnell Finalist, Association for Learning Environments (A4LE)
2023 Illumination Award for Interior Lighting Design, Illuminating Engineering Society (IES), Edith F. Guth Memorial Award for Interior Lighting Design
2022 Grand Prize, Learning By Design
2022 Merit Award, Excellence in Masonry Design Awards, Masonry Industry Promotion Group
The first of two middle schools to implement the new SPS Facility Design Principles, Glover Middle School truly fulfills the re-imagining of middle school educational delivery for the district. During the early design phase, the staff and students gravitated toward a student experience of discovery.
Specialty programs are distributed throughout the school to infuse connection and exploration into every student's experience, allowing for active or passive observation and interaction depending on the needs of the students. To connect the building design to the natural environment and further reinforce the connection to the outdoors, the nearby Bowl and Pitcher geological feature on the Spokane River serves as the design inspiration, with the students as the "water" that flows through the building, discovering what each boulder or program has to offer.
Student services, such as counseling and intervention are located in the central hub near the learning commons to allow for staff and administrators to meet students in their environment, further fostering the sense of student support, emphasizing the importance of each student and providing individualized support to ensure student success. The 135,000 SF school will include 46 classrooms with a capacity of 750 students.
Related Projects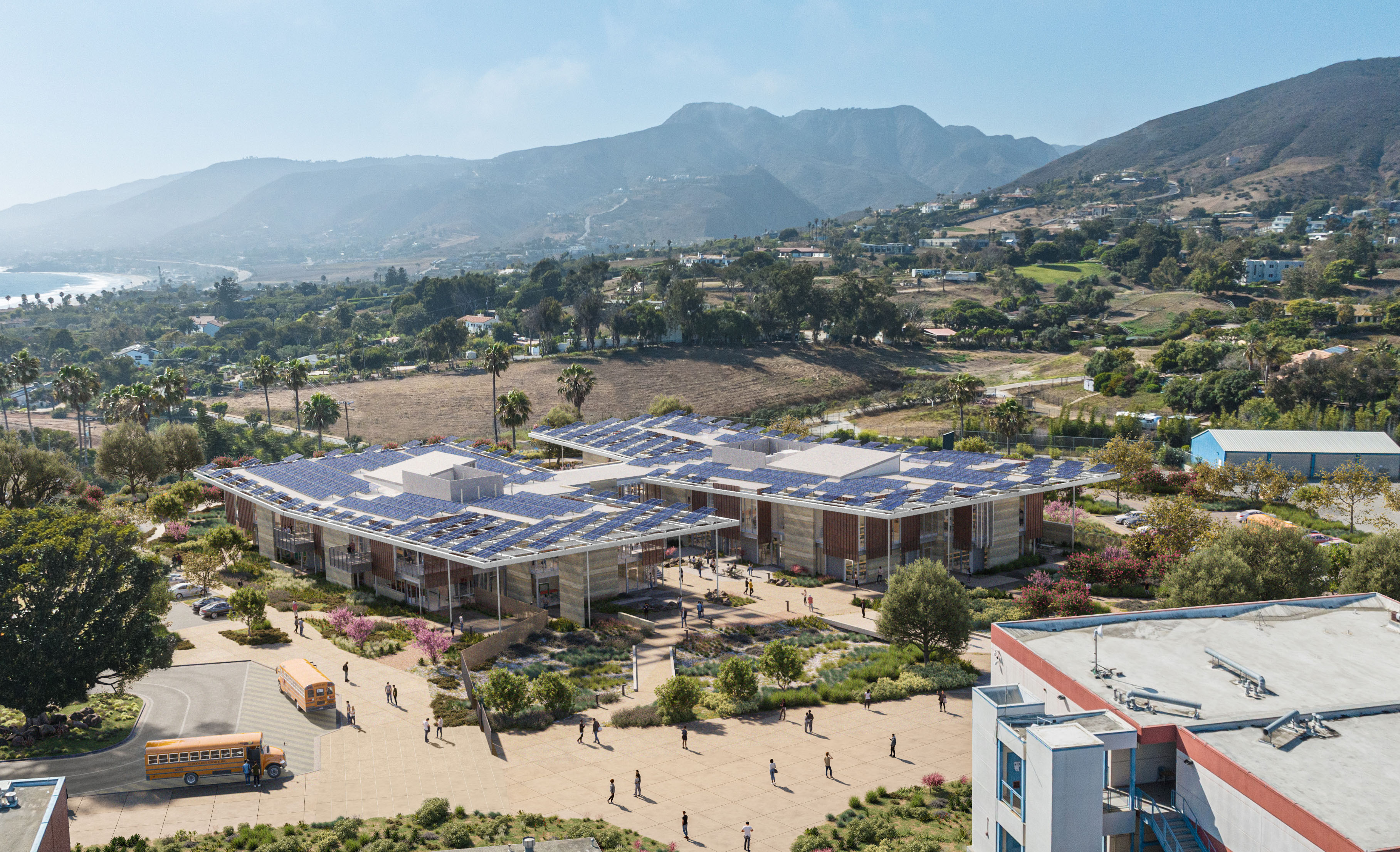 Malibu High School Campus Addition
Santa Monica-Malibu Unified School District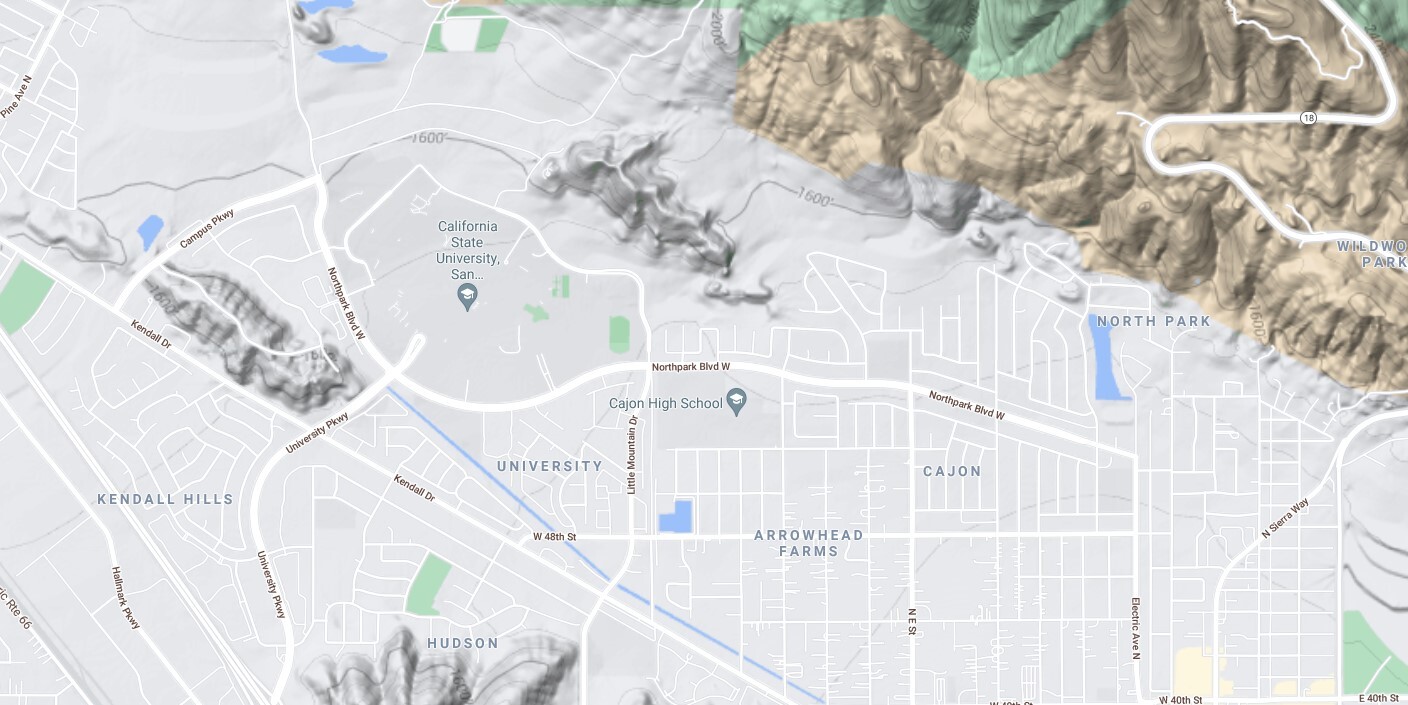 Cajon High School
San Bernardino City Unified School District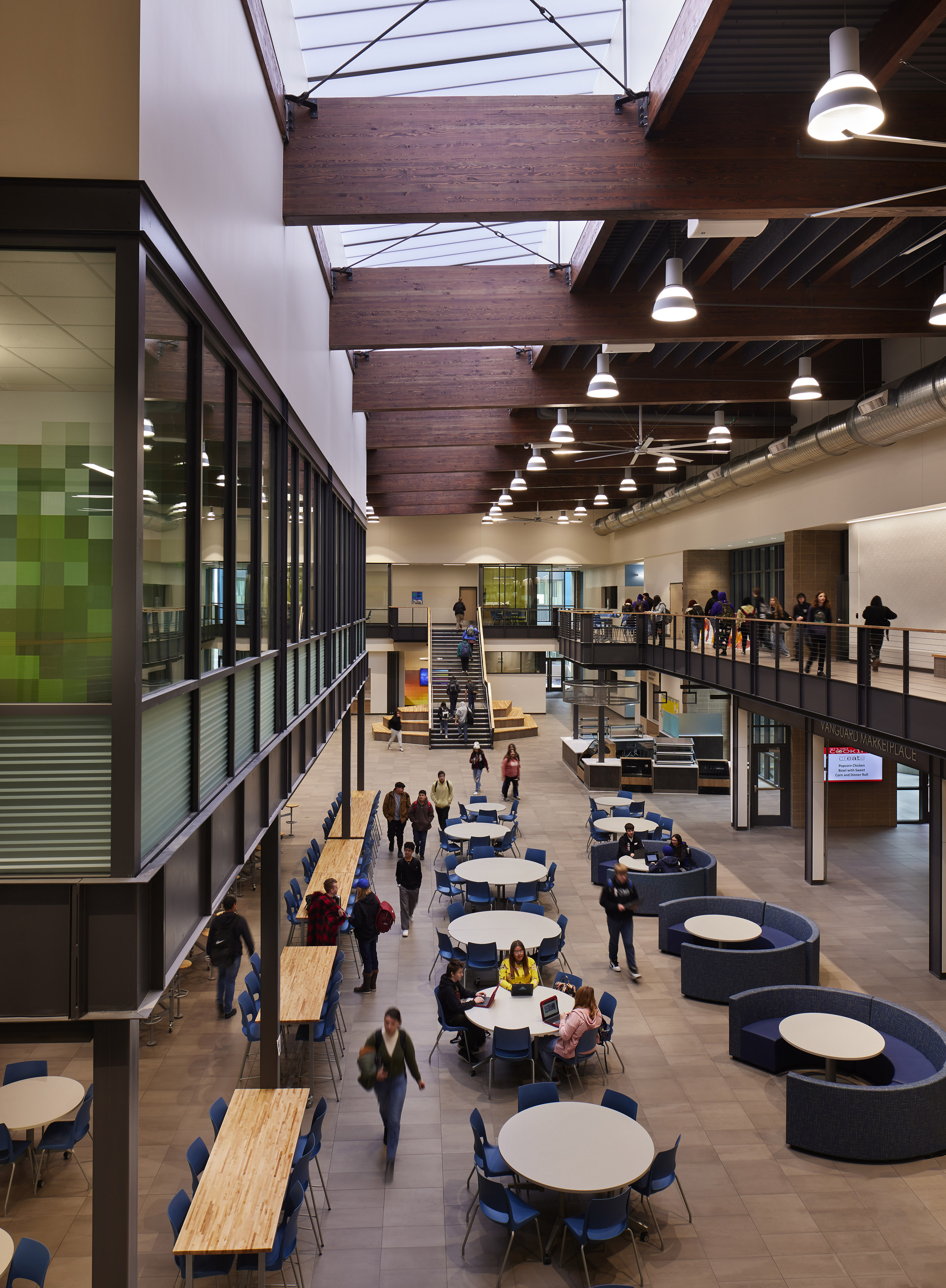 Vanguard High School
Moses Lake School District