Learning / PK-12
Enumclaw High School Modernization and Addition
Enumclaw, Washington
Enumclaw School District
Awards
2021 Grand Prize, Learning By Design
The Enumclaw High School modernization and classroom addition project provides 1,500 students with a secure facility and modern, updated amenities. The design transforms detached buildings and portables into a unified campus.
The project consolidated and expanded the core academic spaces of the school into two wings connected by a third volume containing the career center, expansion of the cafeteria, and the media center. Each classroom wing is centered around a two-story learning commons equipped with a variety of seating, an adjacent small group room, and a kitchenette. A central courtyard between the academic wings serves as an extension of the commons space and is oriented toward the spectacular view of Mount Rainier.
The existing physical education and athletic areas, agriculture-science building, culinary arts and digital media areas, were also completely renovated. A future performing arts center is planned to complete the modernization of the campus and connect the agriculture-science building to the rest of the school.
This successful addition and occupied modernization was achieved through our ongoing collaboration with Enumclaw School District staff, stakeholders, and Forma Construction. Check out the school's grand opening video.
Related Projects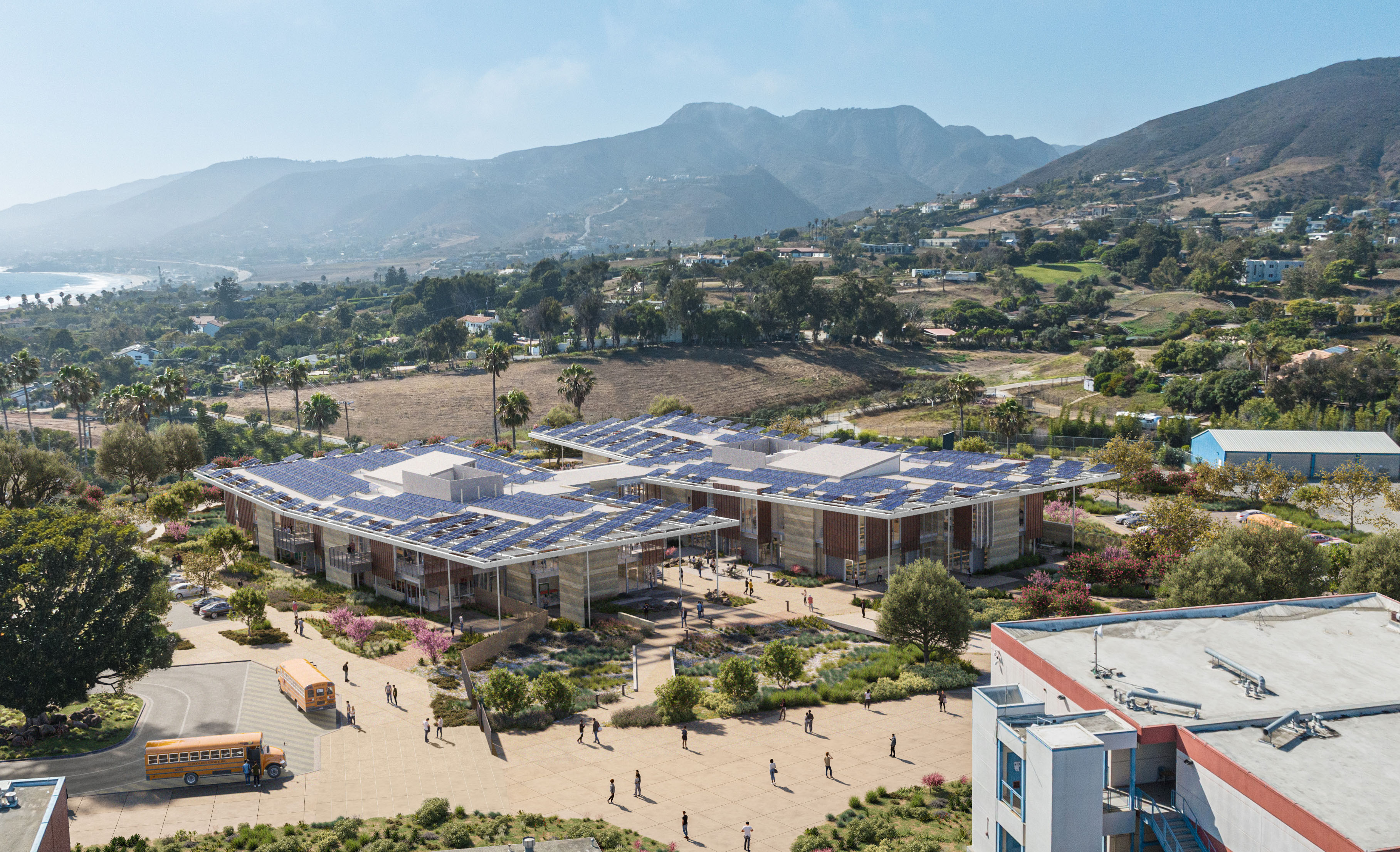 Malibu High School Campus Addition
Santa Monica-Malibu Unified School District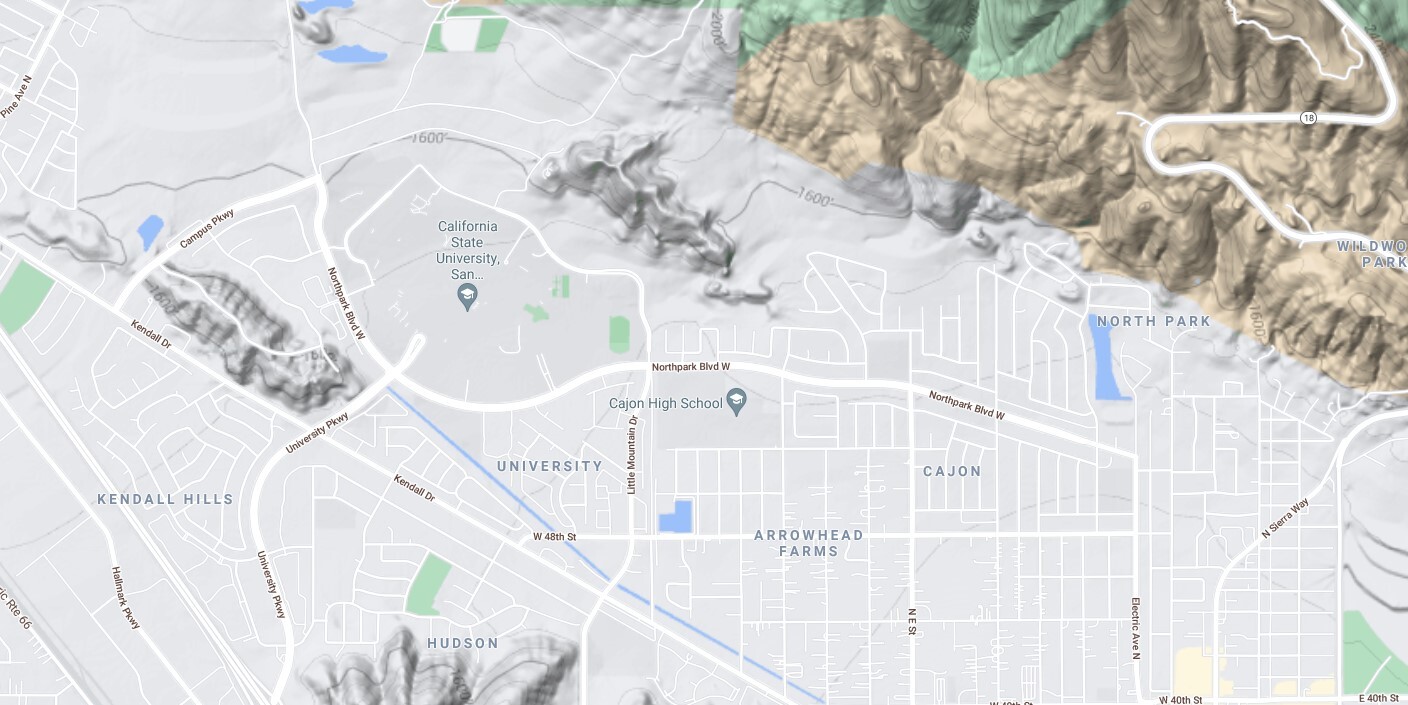 Cajon High School
San Bernardino City Unified School District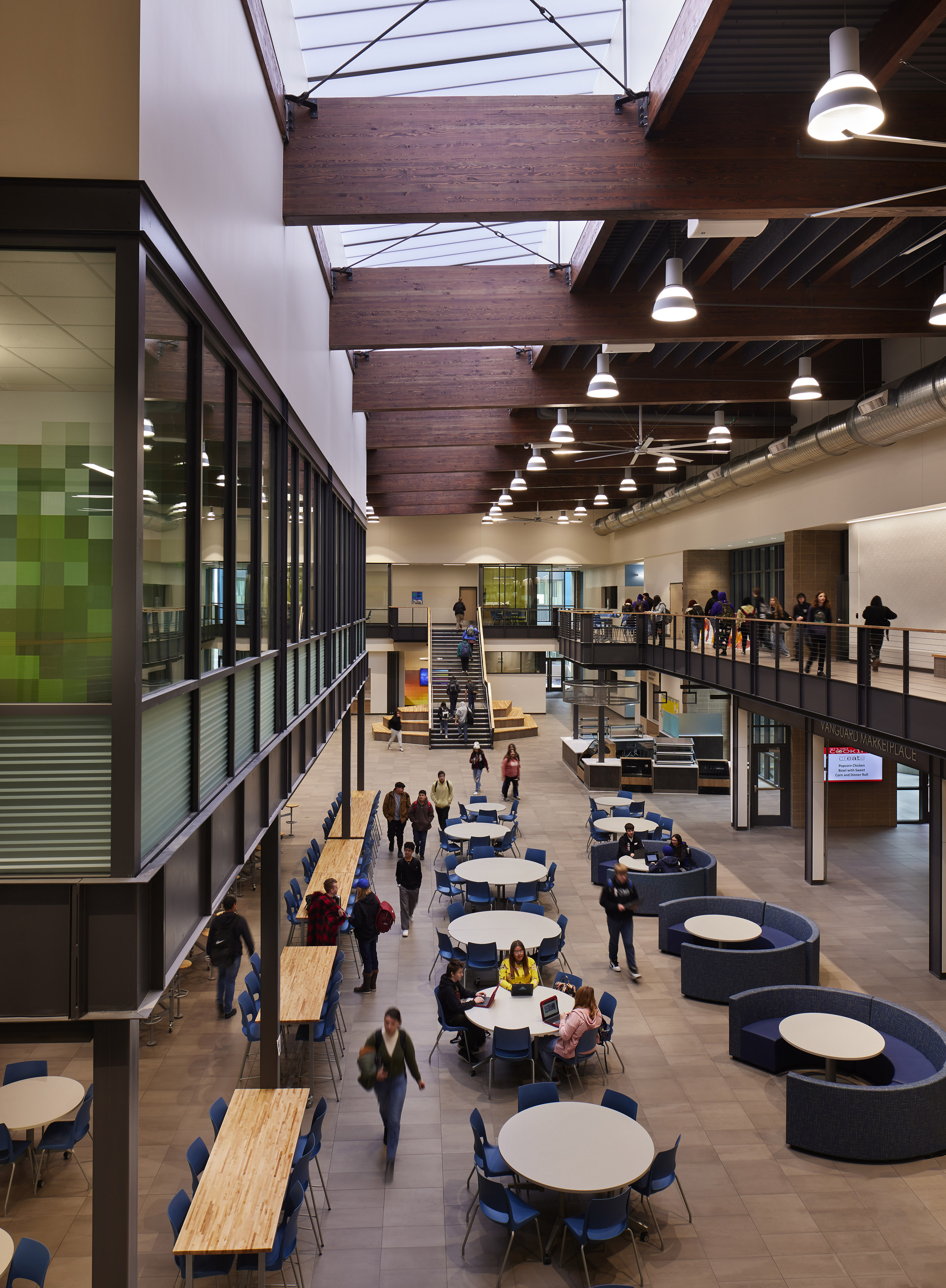 Vanguard High School
Moses Lake School District