Learning / PK-12
Eisenhower High School
Yakima, Washington
Yakima Public Schools
Awards
2017 Honor Award, Excellence in Masonry Design, Masonry Industry Promotion Group
2015 Merit Award, AIA Central Washington
2015 Build Northwest Award, Associated General Contractors of America - Inland Northwest (AGC)
2014 Honor Award, Excellence in Masonry Design K12, Masonry Institute of Washington
The rugged beauty of the Yakima Valley inspired the design of this 330,000 square-foot replacement school, whose exterior is clad primarily in earth-tone masonry with subtle shade variations that mimic the surrounding rocky hillsides. Designed to have a strong presence and visibility to the community, the building features a prominently positioned glass second-story library that reinforces the importance of academic pursuits.
As the heart of the school, the commons is centrally located and functions as a gathering space near the auditorium foyer and gym entry. Administration and security offices directly adjacent to the commons are positioned to monitor the main public entry. The kitchen, student store and Renaissance Store surround the commons with the library and classrooms overlooking the commons from above. Large operable doors allow activities in the commons to spill outdoors into the courtyard. Major corridors emanate from the commons, making it the true activity hub of the school.
Academic spaces surround the exterior courtyard on three sides, allowing natural light within virtually every classroom. Athletic support spaces are adjacent to the gym which includes four practice courts and two competitive courts with easy access to the stadium and fields. Fitness and weight rooms overlook the athletic fields from the second floor above the locker rooms. Drama support spaces are directly adjacent to the stage of the 800-seat auditorium followed by band and choir spaces. Corridors are configured to create loop circulation including a bridge over the courtyard, minimizing travel distance and giving students alternate paths to their destinations.
Related Projects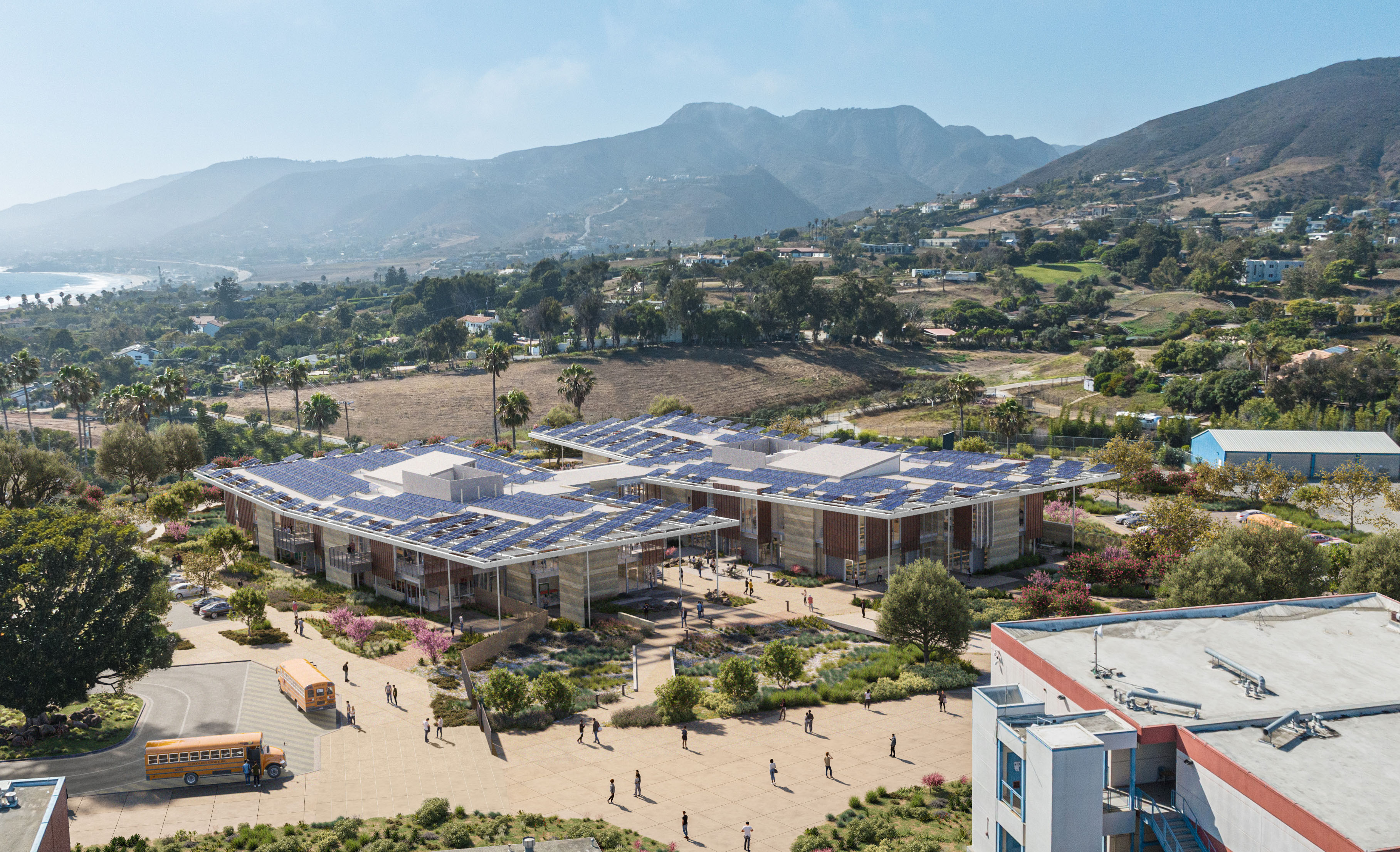 Malibu High School Campus Addition
Santa Monica-Malibu Unified School District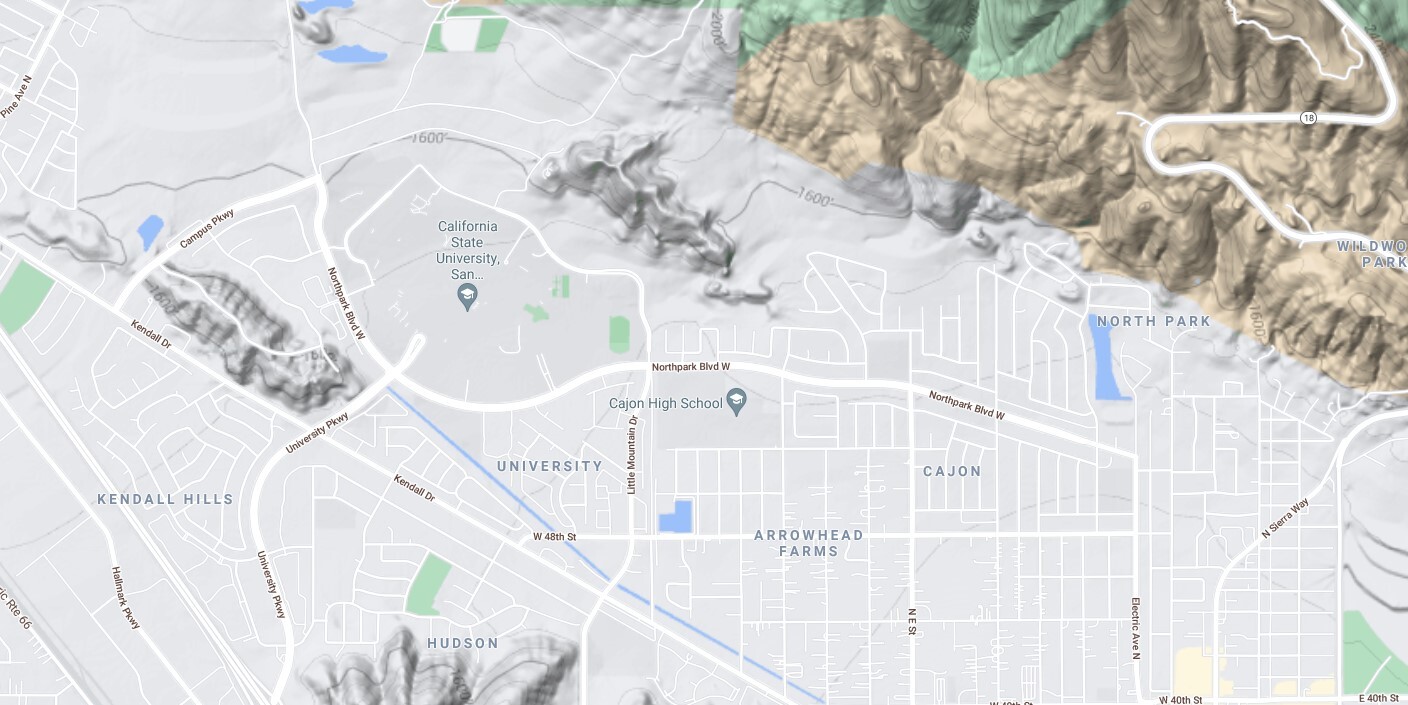 Cajon High School
San Bernardino City Unified School District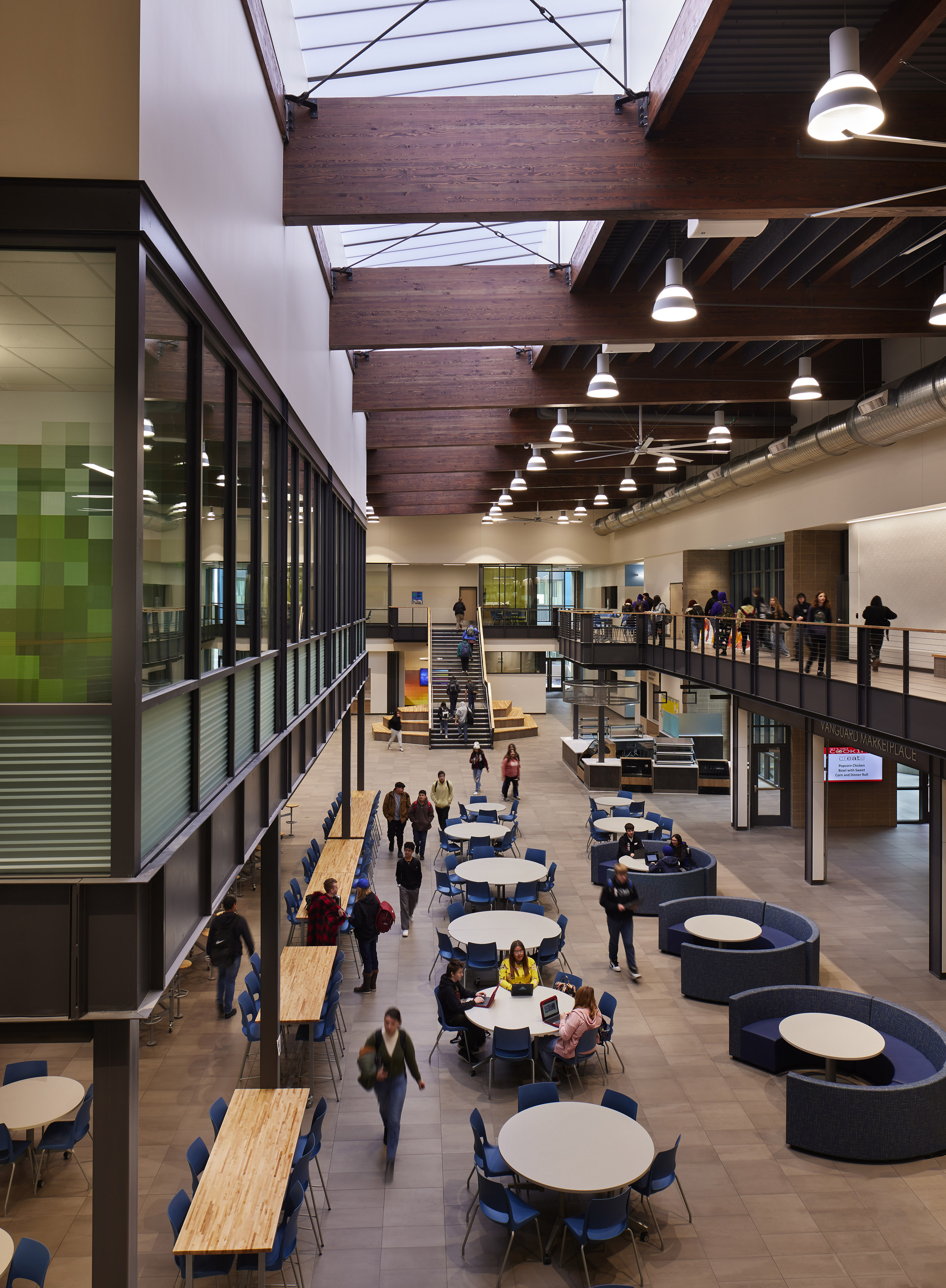 Vanguard High School
Moses Lake School District