Civic
Downey City Public Library
Downey, California
Awards
2021 Design Award of Merit, AIA San Fernando Valley
The Downey City Public Library renovation transformed an aging, well-used public space into an inclusive shared learning center. Library staff and city leaders evaluated the role of the institution and contributed to the design. While the Library had been known for free access to books and resources, it was ready to shift to an audience-focused learning space. The Library wanted to add programs to support interactive learning while improving access to their existing collections.
A key component of the design was programming. The Library serves people of all ages, from a diverse multi-lingual community, with different audio and visual needs. One of the challenges was adding additional services and resources within the existing building's footprint. The ability to expand and morph space to accommodate a range of activities was essential. By shuffling the Library's main open areas, additional programming can be added down the road while providing flexibility within each space. The team used changes in floor and ceiling levels to define spaces and create unique learning areas. Color is also used strategically to orient the visitor. Moveable walls and fixtures are featured throughout the building to support easy access and flexibility. In addition, wayfinding is clear. Signage that includes text and color-coding helps people navigate. Another part of the project involved upgrading infrastructure to provide faster internet and additional WiFi capabilities. A dedicated makerspace and audio/visual room also support new STEM programming. Externally, a warm, welcoming orange canopy added to the front of the building emphasizes the main entry and protects guests from sun and inclement weather.
Completed in May 2021, the library was sustainably designed in compliance with environmental regulations and standards. The Library's lighting, while a key design fixture, also beats T24 allowances by more than forty percent.
Related Projects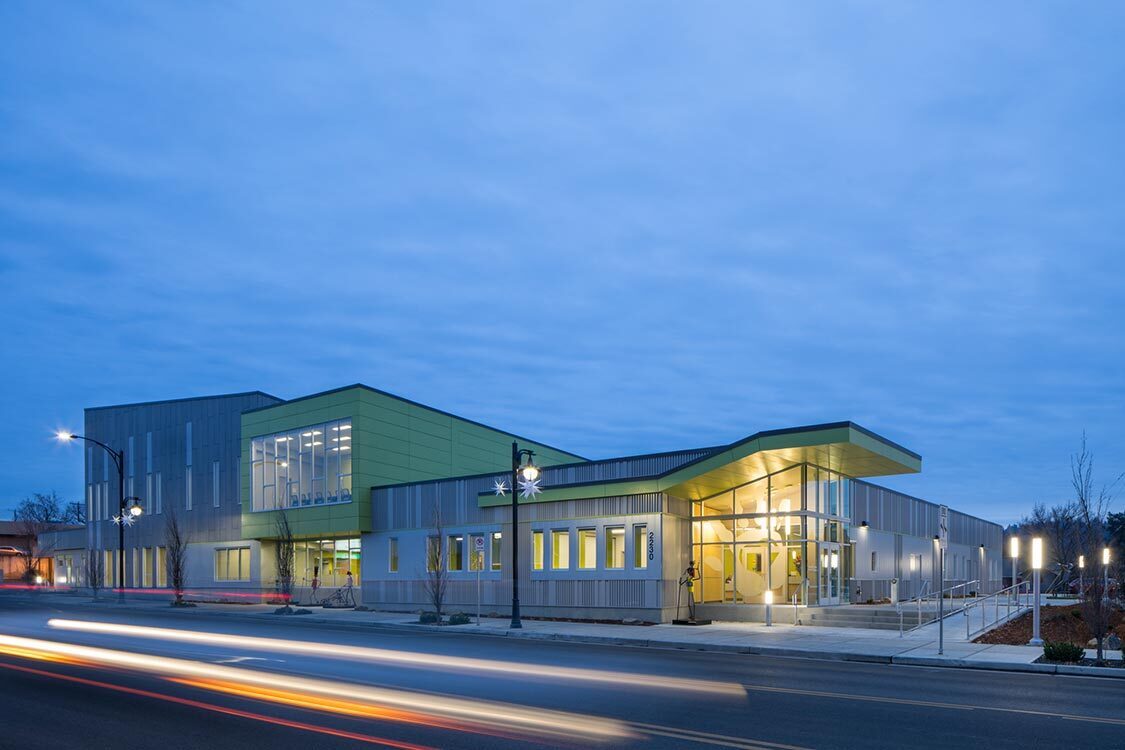 Vanessa Behan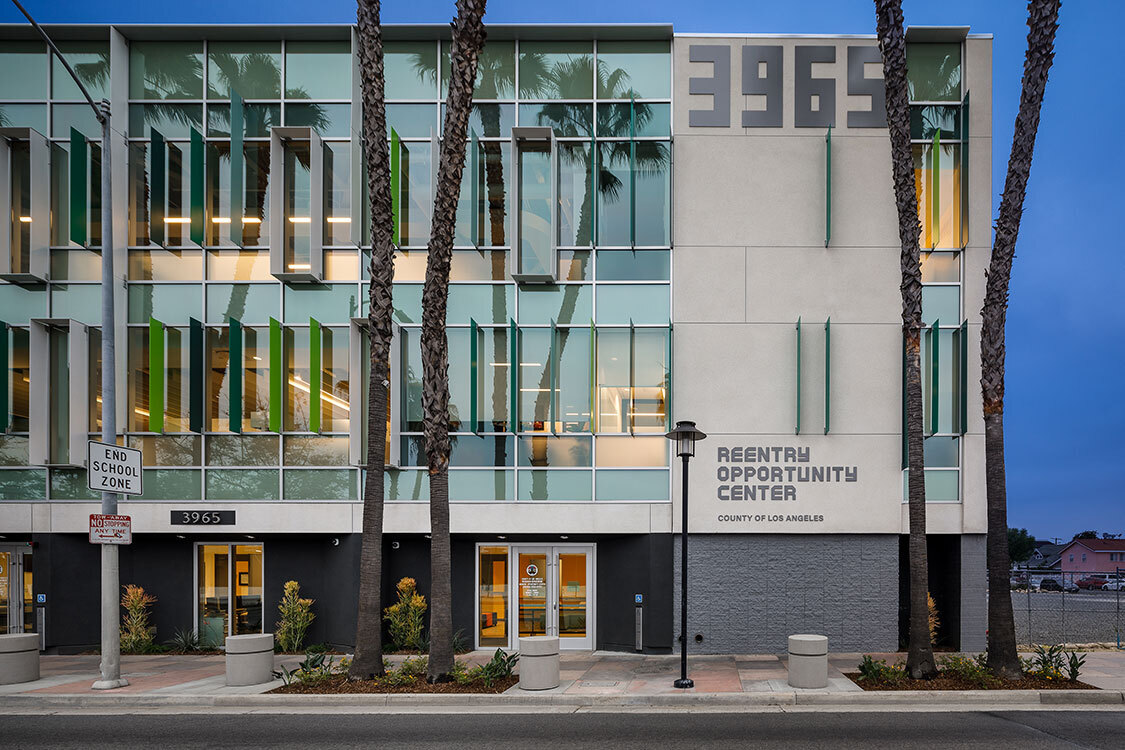 The Reentry Opportunity Center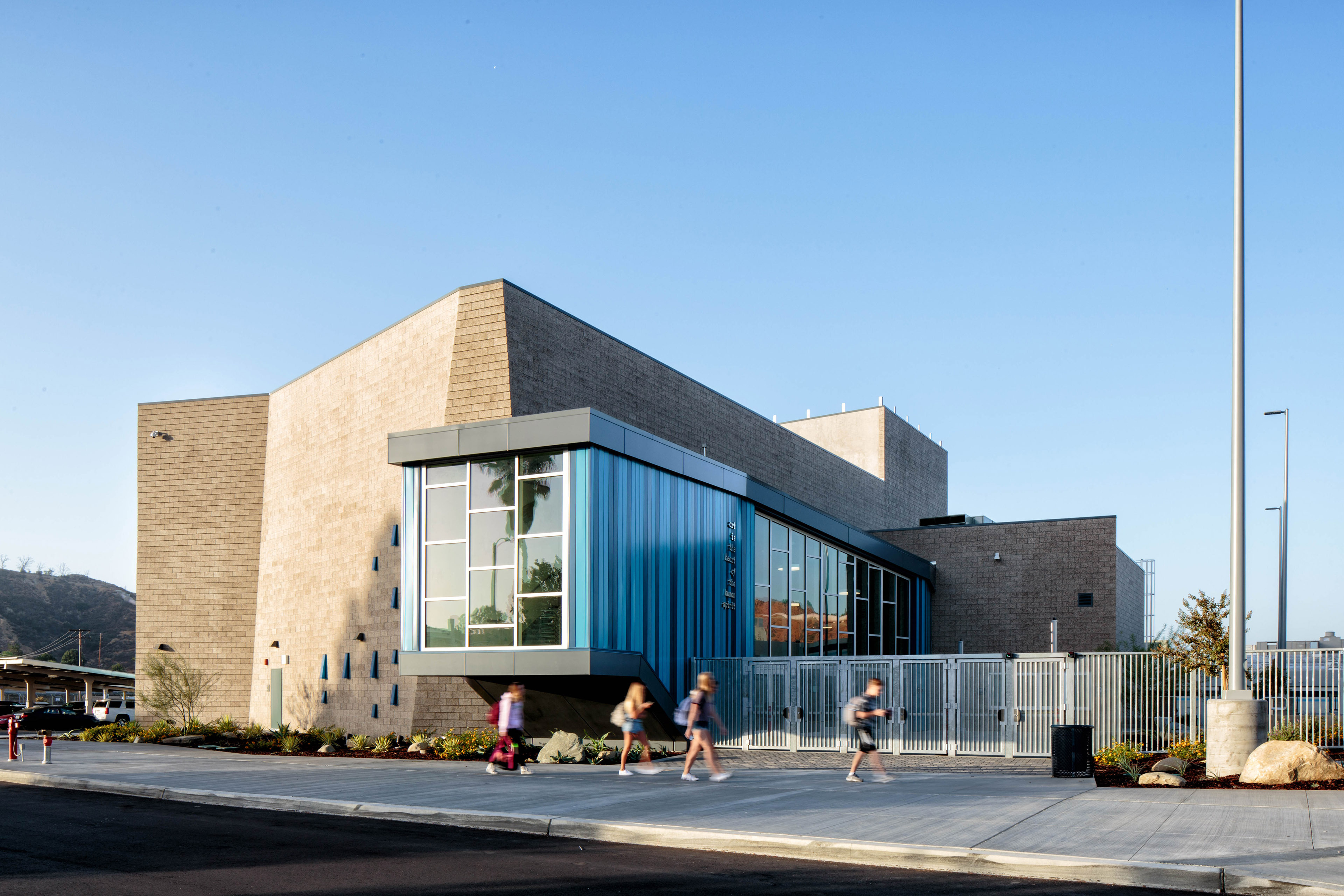 Saugus High School Auditorium
William S. Hart Union High School District