Learning / Higher Education
Bellevue College New Residence Hall
Bellevue, Washington
Formerly the largest community college in Washington State, Bellevue College has recently made the dramatic evolution from commuter-college to a 24/7, live/learn four-year institution. The newly constructed Bellevue College Residence Hall is part of the transition plan. The on-campus living facility is the first of a three-phase student housing development.
This 370-bed project is conceived in three distinct parts: the west residential wing, the east residential wing, and a common area referred to as "the hub." The wings break down into nine "neighborhoods" which each house approximately 40 students. Within each building wing, centrally located floor lounges invite views and gathering. Glass bridges connect the east and west wings on each floor, and also provide quiet space for study and reflection.
The community-oriented ground floor spaces are distributed throughout the site to give students from a wide variety of backgrounds places to connect, unwind, and grow. The ground floor spaces also connect to a central community area that has become a satellite to the campus student union. Public roof decks and a terraced courtyard amphitheater boast some of the best Pacific Northwest views in the area. A gourmet café is also included and offers both residents and commuting students a particularly energetic place to gather and dine. The restaurant's orientation allows students to watch campus baseball games in the spring and summer months. Like the café, the Hall itself has emerged as a lively, sustainable "community of scholars," and the vibrant foundation for a new campus culture.
Related Projects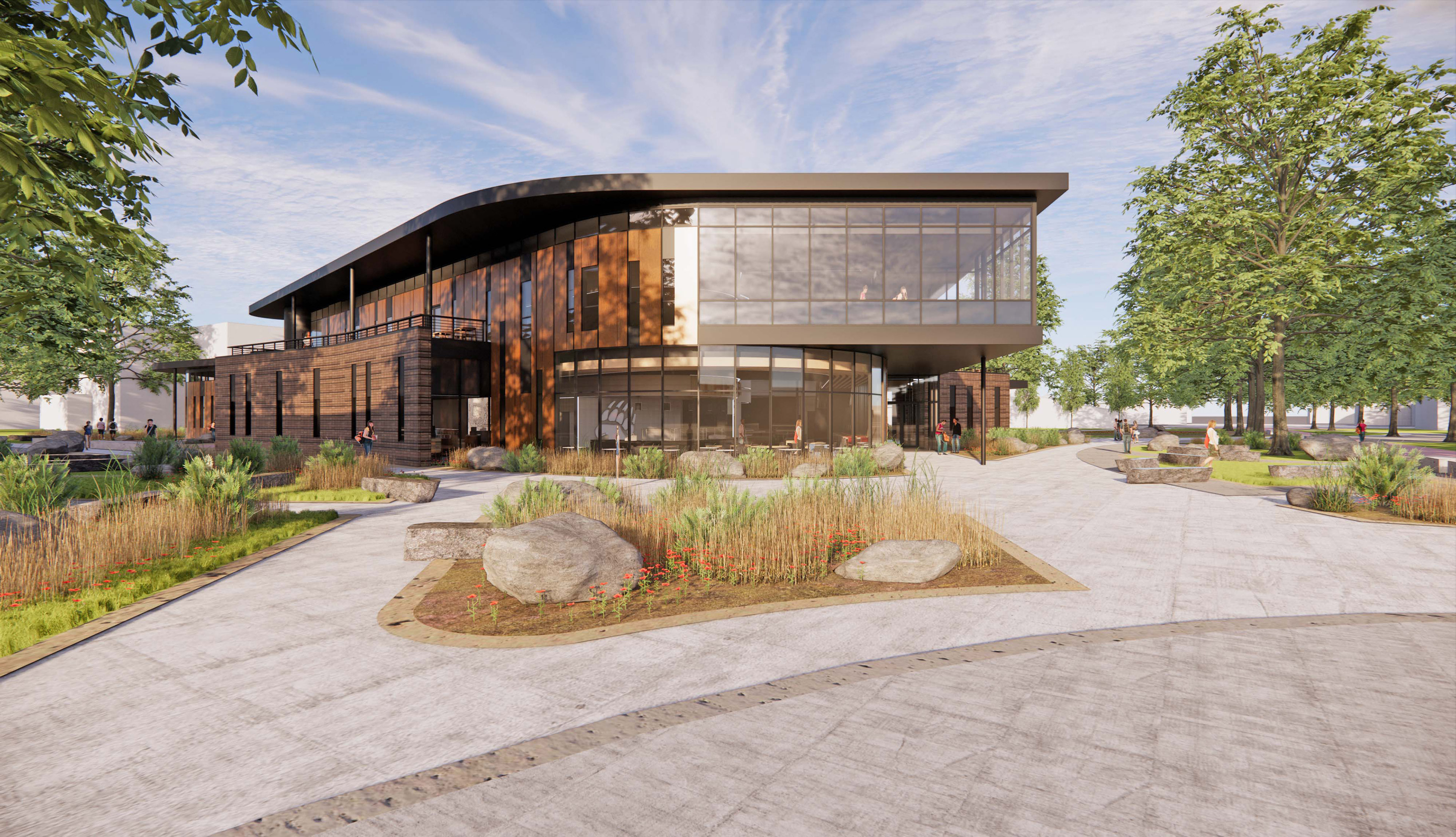 University of Montana
Dining Hall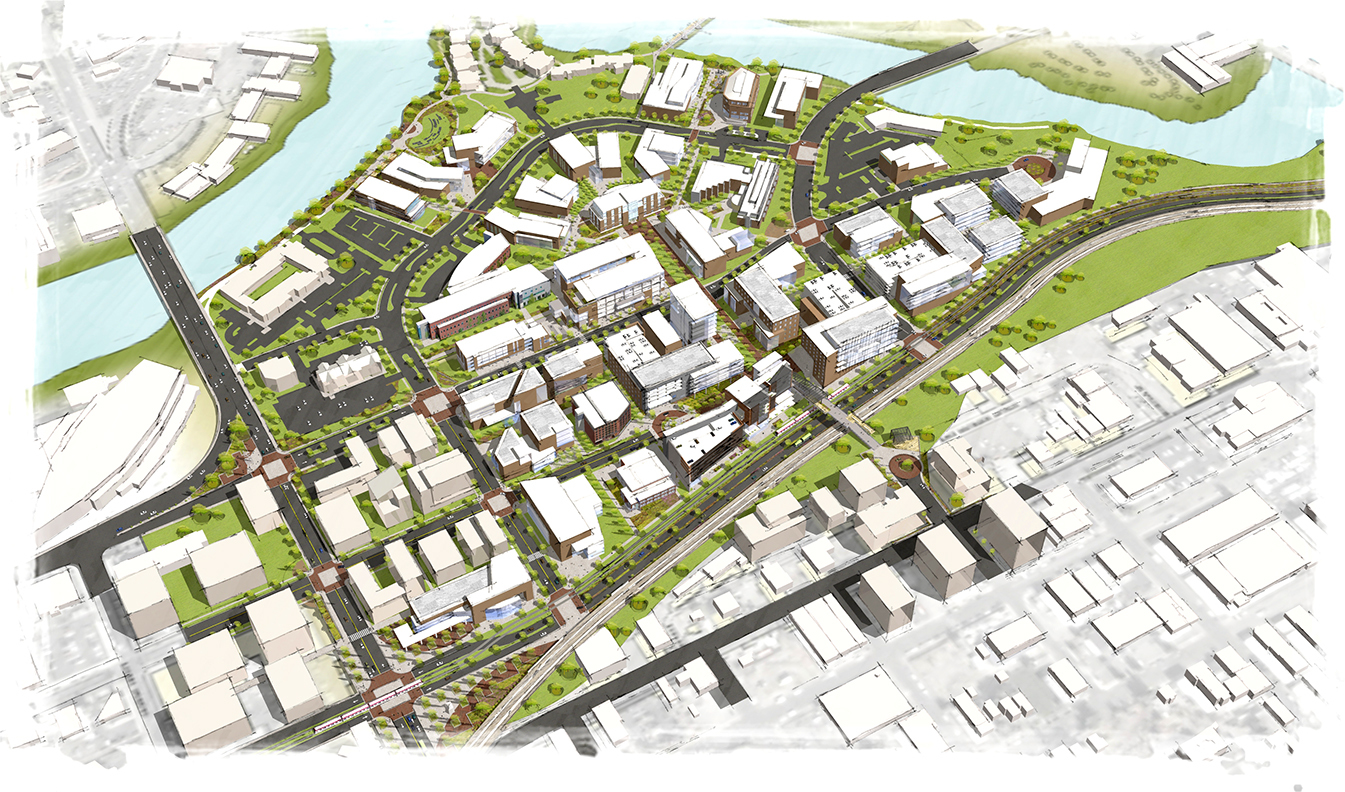 Washington State University Riverpoint Campus Master Plan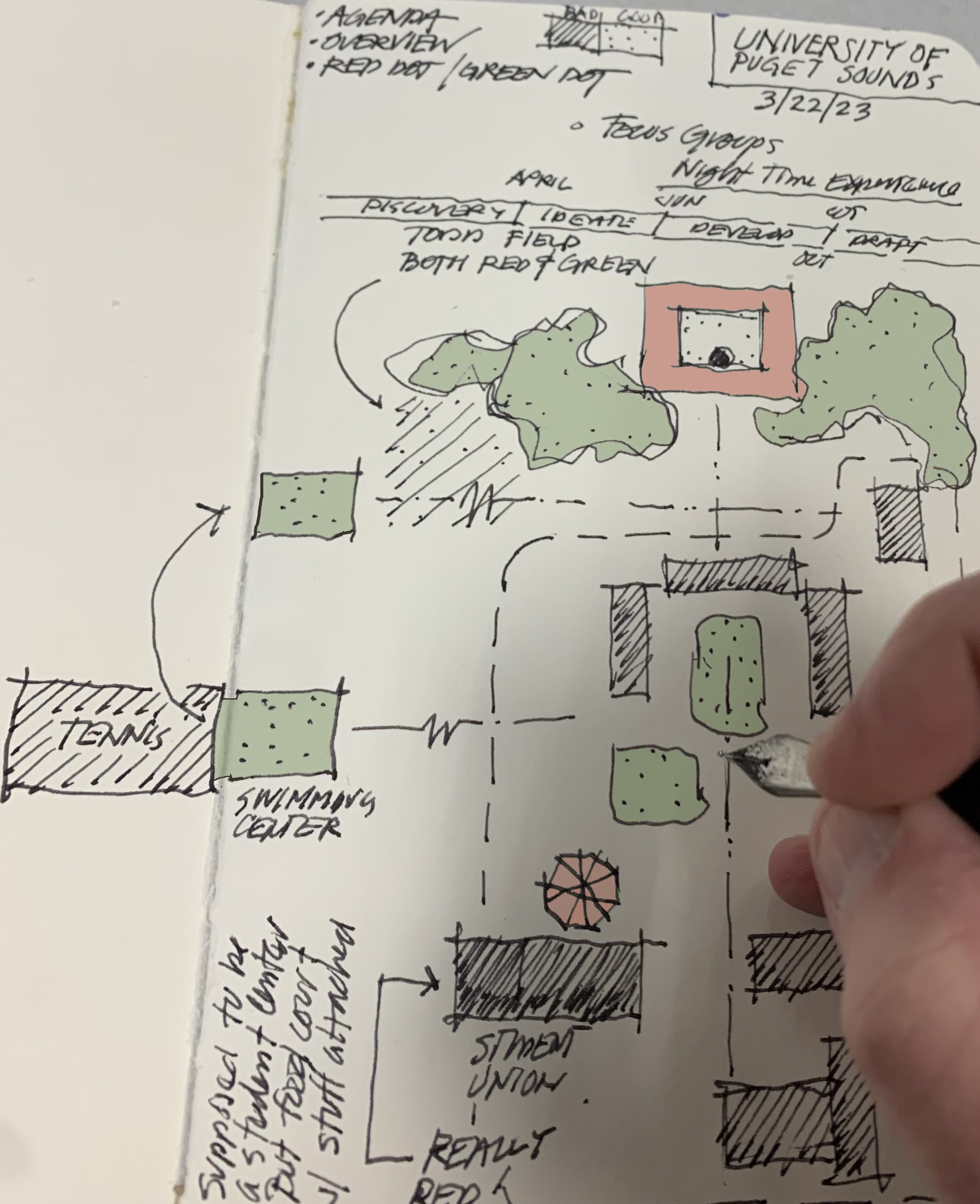 University of Puget Sound Campus Masterplan
University of Puget Sound